Letters
Letters to the Editor - December 2016
Tissues on the sofa
Dear Editor,
I'm pleased that Peter Craven found so much to enjoy in The Boy behind the Curtain (ABR, December 2016). Winton always writes good – though somewhat deliberate, even mannered – prose. But in my view his work has become a kind of sacred cow in this country: no one seems willing to write a critical review of it. Craven's is a case in point, fawning to a fault.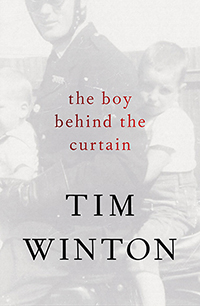 There are some good things about the book, as your reviewer says; but there are problematic areas, too, and Craven is reluctant to identify them. This is a memoir: you expect it to be personal. But it is far too emotionally indulgent. Winton, in this book and in others, wallows. Even his political commitments rarely go beyond his own outrage and sadness. Emotional intelligence is valuable, and Winton has that, but it needs to be connected to other kinds of intelligence and to seek deeply informed insight beyond the borders of the author's personal feelings – with which Winton is obsessed. He avoids the complexities of contemporary Aboriginal issues, and seems to have made even less effort to educate himself about them. The same is true of environmental issues. It's a pity he didn't take more seriously the work of Peter Matthiessen, who really did write in this integrated, informed way. Here it is all navigated from inside the Winton universe of feeling. It's all very comfortable, but in the end it requires little engagement from the reader beyond tissues on the sofa.
Is this why Australian readers love Tim Winton? Perhaps we don't do well, as a people, when we have to think and question and learn.
Geoffrey Wells (online comment)
Russian accents
Dear Editor,
Andrew Fuhrmann is mistaken when he says 'the much lauded 2011 Sydney Theatre Company production of Uncle Vanya with Cate Blanchett was done with Russian accents' (Arts Update, November 2016). I know this to be quite untrue because I was in it. At the insistence of the Hungarian director Tamás Ascher, we actors used various Australian accents, depending on our characters' station in life, ranging from broad and rustic, to middlebrow and educated, to downright posh, rather like a typical cross-section of accents one can hear any day in Australia. What's more, American audiences seem to have no problem listening to an Australian accent; some even profess to enjoy it.
Jacki Weaver (online comment)
Freaks and oddballs
Dear Editor,
That's rather naughty of Red Stitch to change words in a translation they are using. Did they obtain written permission from the translator's agent to do this? I doubt it. Many Australian theatre companies are not abiding by the rules and contracts that are clearly stipulated by playwrights and translators alike: that is, not to change a word in the script. If Red Stitch didn't get permission to change 'freaks' to 'oddballs', the company should be ashamed of itself. After all, Annie Baker is the translator, not Nadia Tass (or anyone else).
Eleanor Windsor (online comment)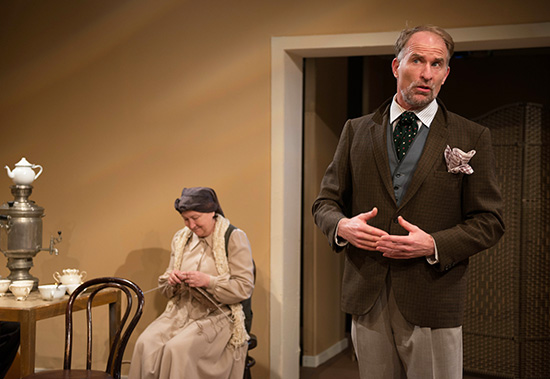 Marta Kaczmarek and David Whiteley in Red Stitch Theatre Company's Uncle Vanya (photograph by David Parker)
Andrew Fuhrmann replies:
Many thanks to Jacki Weaver for correcting the not-so-small matter of the accents used in the STC's production of Uncle Vanya during their tour of the United States. Alas, I can no longer remember where I picked up this (in hindsight) absurd misconception. I'm pleased to be corrected by such an incontrovertible authority, but vexed that I didn't check it myself.
Regarding the translation: for what it's worth, I do think that 'oddball' worked well enough in this production. It's a colloquial Americanism, so it fits in with the rest of the translation. There's a discussion of the relative merits of 'creep' and 'oddball' on page seven of the program of the Round House Theatre's 2015 production.