Advances
News from the Editor's Desk - December 2016
CALIBRE ESSAY PRIZE
For the eleventh year in a row, we seek entries in the Calibre Essay Prize – the country's premier prize for an unpublished non-fiction essay. Calibre is now worth a total of $7,500. The winner will receive $5,000; the runner-up, $2,500. Both essays will appear in ABR. Once again, Calibre is open to anyone writing in English around the world. We recommend the quick, inexpensive online entry system. Guidelines and the entry form are available on our website. Entries will close on 15 March 2017.
All previous Calibre-winning essays are available online, including Michael Winkler's 'The Great Red Whale', which has just been reproduced in The Best Australian Essays 2016, edited by Geordie Williamson. These essays have contributed to a major rejuvenation of the essay form. As always, we thank Colin Golvan QC (Chair of ABR) for his generous support for Calibre.
ANTHOLOGIES GALORE
It's a heady time for anthology fetishists and a propitious one for Australian poets, with several anthologies appearing in recent weeks. Poets always crave a guernsey in Black Inc.'s The Best Australian Poems, and this year Sarah Holland-Batt (winner of the 2016 Prime Minister's Literary Award for poetry) has chosen works by 108 poets, including (drum roll) a dozen that were first published by ABR. Many of these appeared in our online national project, States of Poetry.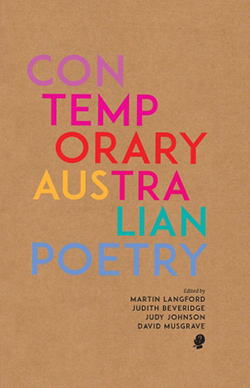 Acts of anthologising are ambitious (risky, some might say). There is a particularly expansive new volume from Puncher & Wattmann: Contemporary Australian Poetry, edited by Martin Langford, Judith Beveridge, Judy Johnson, and David Musgrave. There are 239 poets and more than 500 poems. The publisher makes considerable claims for our national poetry: 'While no one was looking, our poetry has become too large for the space set aside for it, too important to be quiet, and too insistent to be ignored. It has evolved into one of our country's greatest cultural achievements.'
Launching the book in Sydney, David Malouf said: 'Poetry really is, at the moment, the most flourishing of the literary arts in Australia: much more interesting and much more sure of itself, it seems to me, than the novel or any kind of prose.'
Other anthologies worth noting are Bonny Cassidy and Jessica L. Wilkinson's Contemporary Australian Feminist Poetry (Hunter Publishers), John Kinsella and Tracy Ryan's The Fremantle Press Anthology of Western Australian Poetry, and Jamie Grant's 100 Australian Poems You Need to Know (Hardie Grant Books).
VALE LEONARD COHEN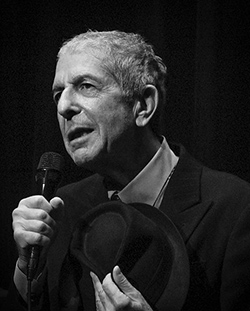 Canadian poet, novelist, and singer–songwriter Leonard Cohen died on 7 November at the age of eighty-two. A revered musical figure, he was best known for exploring themes of religion, politics, and personal relationships through his spoken-word styled song.
Cohen lived for many years on the 'amphitheatric' island of Hydra. He crops up in Paul Genoni's article ('Hydra as intimate theatre'), part of the circle of artists and expatriates that surrounded Australian writers George Johnston and Charmian Clift on the Greek island. Cohen described the 'glorious setting at Hydra' as a youthful idyll: 'Everybody was beautiful and young and full of talent and covered with a gold dust.' It was there that he met one of his many paramours, Marianne Ihlen, who was once prophetically told that she was 'going to meet a man who speaks with a tongue of gold'.
THE AGE OF SCORN
Clearly, after the egregious US presidential election, we can now dub this The Age of Scorn. How fitting it was to receive a publication titled Scorn: The wittiest and wickedest insults in human history (Profile Books, $24.99 hb, 9781781257296). Matthew Parris, the editor, once served as a British MP, so he should know a thing or two about vituperation.
All our favourites are there, including Gore Vidal on Ronald Reagan ('A triumph of the embalmer's art'), Tom Lehrer on Dr Kissinger ('Satire died the day they gave Henry Kissinger the Nobel Peace Prize. There are no jokes left after that'), and Nancy on Ronald Reagan ('He doesn't make snap decisions but he doesn't overthink either'). The aperçus of Donald Trump are not represented, but, following his elevation to the (do not adjust your set) White House, we can doubtless look forward to an appendix in the next edition.
Australia, as in most British anthologies, is poorly represented, but at least Lady Diana visited the place and dispensed loving cheer to a one-armed man: 'My, you must have fun chasing the soap around the bath.'
As ever, Aristophanes should have the last word: 'Under every stone lurks a politician.'
TRANSNATIONAL LITERATURE
Flinders University has published a bumper November issue of its free online journal Transnational Literature. The current issue contains essays, reviews, stories, and poetry dealing with themes of cross-cultural interaction from sixty residents of fifteen countries. Gillian Dooley is the general editor, and its book reviews editor is Patrick Allington. Contributors to this issue include David Adès, Claire Gaskin, and Satendra Nandan.
NEW ABR SURVEY
We love hearing from our readers, and surveys help us to improve the magazine and to augment its appeal to new readers and advertisers. This month we're conducting a new online survey aimed at gaining a more accurate profile of our readers. This survey will be totally anonymous – unless you wish to be in the running for one of our juicy prizes (in which case we will need your name and email address). The survey is now available on our website.
FREE GIFT SUBSCRIPTION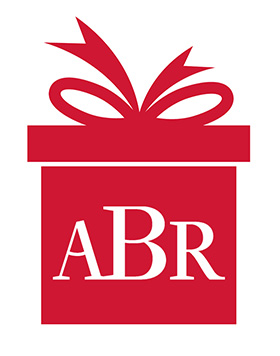 There's still time to give a friend a six-month subscription to ABR (print or online). New and renewing subscribers can do so up until 31 December. You can qualify for this special offer by renewing your current subscription even before it is due to lapse. Why not introduce a young reader or writer to ABR?
All you have to do is fill in the back of the flysheet that accompanies this issue, or contact us on (03) 9699 8822 or This email address is being protected from spambots. You need JavaScript enabled to view it. (quoting your subscriber number please). We will contact the nominated recipient to establish whether he or she wants the print edition or ABR Online (thus we will need the recipient's email address). Terms and conditions apply.