Grant & I by Robert Forster
Hamish Hamilton $35 pb, 352 pp, 9780670078226
Music
Grant & I
by Robert Forster
Long before earning a place as one of Australia's best-loved bands, The Go-Betweens sprang from the close creative pairing of Grant McLennan and Robert Forster, who met as students at the University of Queensland. As Forster makes clear in this tender memoir, he wanted McLennan in the band not because of his musical ability – he had never played an instrument – but because of their intense friendship and shared appreciation of literature and film. 'We'd come to The Go-Betweens as romantics, me teaching my best friend bass,' writes Forster. When they began playing together at the end of 1977, McLennan was much more interested in cinema than in music ('He burnt for the screen'). But McLennan quickly mastered the bass before graduating to guitar and authoring many of the band's most enduring songs (including 'Cattle and Cane' and 'Streets of Your Town'). The Go-Betweens went on to release nine studio albums. Forster and McLennan were working on a tenth when McLennan died after a sudden heart attack in 2006.
This isn't Forster's first time writing outside of songs: He won the Pascall Prize for Critical Writing during his long run as music columnist for The Monthly, and also wrote The 10 Rules of Rock and Roll: Collected music writings 2005–09 (2009). He is a devotee of biography and knows the form well; here he maintains enough briskness to cover his childhood in less than a chapter and to chart The Go-Betweens' personal and professional exploits with the same poetic vigour that defines their songs. Flowery though his prose can be, Forster knows the value of expressing things simply and letting their truth reverberate: 'These were my favourite pages of a biography come to life, but they proved harder to live than to read.'
Taking the band to London, Sydney, and beyond, Forster and McLennan experienced the usual vagaries of the music business, in their case hoping for a hit but settling for critical acclaim. Playing eloquent guitar-pop marked by a plucky burnish and layered uplift, the pair established what they called 'that striped sunlight sound' – their answer to Bob Dylan's self-described 'wild mercury sound'. 'It was a Brisbane thing,' Forster recalls, 'to do with sun slanting in through windows onto objects in a room, and the feelings that evoked.'
Starting out as a scrappy trio singing wobbly odes to librarians and literature – taking their name in part from L.P. Hartley's famous novel – the band evolved into a quartet and finally a quintet, with the addition of violinist Amanda Brown. The Go-Betweens attained their current cult status through gradual word-of-mouth over several decades; their influence has spread far and wide, especially in Australia, where a new generation of bands are pairing luminous guitar hooks with bittersweet strains of Australiana. But they were more subtle and complicated than their signature brightness might indicate, and their lyrics stowed quiet, distressed revelations such as this one from 'Cattle and Cane': 'But I still don't know what I'm here for.'
Forster ticks all the boxes one would expect from a music memoir, right down to the inevitable rise-and-fall arc. But he also opens up about the shifting relationships between band mates, including his romantic involvement with Lindy Morrison, whose idiosyncratic drumming helped make the band so unique, and McLennan's subsequent relationship with Brown. Yet, as the title announces with marquee-level directness, Forster focuses most of all on his time with McLennan, building on the generous body of personal memories he has documented while curating retrospective collections and concerts for the band.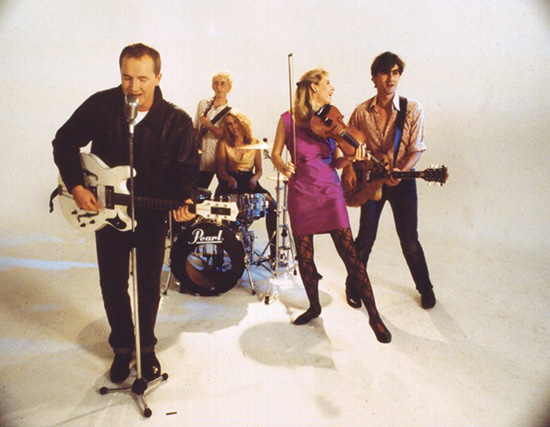 The Go-Betweens (Flickr)
Indeed, some of the dramatic changes in Forster's own personal life – starting a family, contracting Hepatitis C from shared needles in his youth, going sober in the mid-1990s – share equal weight with his ongoing interactions with McLennan, whether they are separated by hemispheres or both living back in Brisbane, as they were when McLennan died. On the topic of moving his family back to Queensland, Forster tellingly writes: 'If our relocation pleased Grant it was hard to know – another in the sea of things that went unsaid.'
Such gaps in communication were characteristic for McLennan, even with his closest friends. 'We hugged, something we rarely did,' recounts Forster of the band ending their first incarnation in 1989. But even after the success of the pair's reconvening under The Go-Betweens name in 2000, McLennan remained a dark horse to Forster's grounded family man: 'He spoke of depression, the first he'd put a word to what had been festering in him for years.' Of course, McLennan had other ways of unburdening himself: 'Music was his confession box.'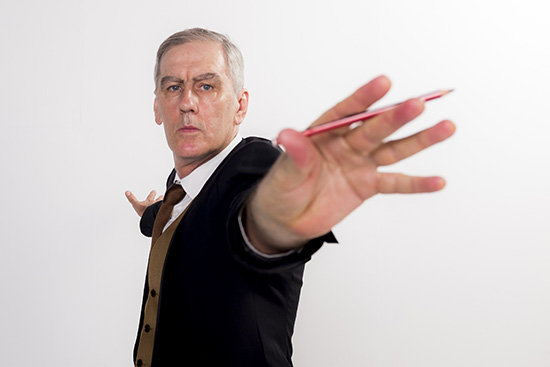 Robert Foster (photograph by Stephen Booth)
As with the band's songs, Forster's account is melancholic, cheery, and self-deprecating all at once. It is often unruly and mischievous as well. Rather than presenting a stock-standard Australian success story, Grant & I offers up the tangled lives of two kindred spirits who decided to make music together. Younger readers who only know The Go-Betweens as canonised legends with a major bridge in Brisbane named after them can discover how long the band toiled in obscurity before securing that lasting recognition.
In 1996, French rock magazine Les Inrockuptibles ran a cover story on The Go-Betweens that asked, 'Is this the most underrated group in the history of rock?' Forster, wry as ever, quips: 'A fair question. You know my answer.'