Advances
News from the Editor's Desk - November 2016
OUR NEW LAUREATE
Australian Book Review is thrilled to name Robyn Archer as our new Laureate. She joins David Malouf, who became the inaugural Laureate in 2014.
Robyn Archer is primarily, and famously, a singer. She made her professional début in 1974 as Annie 1 in the Australian première of Brecht and Weill's The Seven Deadly Sins (a role she reprised in the 1990s). Other celebrated roles have included Jenny and Mrs Peachum (The Threepenny Opera). An internationally renowned exponent of classic European cabaret, she continues to tour with new programs. Her one-woman cabaret show A Star Is Torn toured Australia from 1979 to 1983; it also ran for a year in London's West End. For almost half a century, audiences here and abroad have relished her inimitable voice, presence, and diction.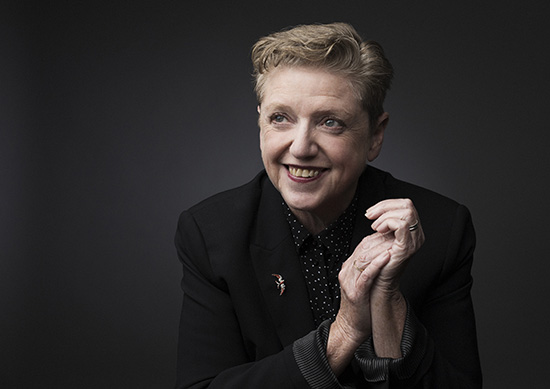 Robyn Archer (photograph by Claudio Raschella)
More broadly, Robyn Archer's influence on our culture has been phenomenal. Few Australian performers have made such a varied and substantial contribution. In addition to her own artistic work, which has won her many awards (including a Helpmann in 2013), she has directed and programmed several arts festivals, including Adelaide (1998 and 2000), Tasmania (Ten Days on the Island, 2001–05) Melbourne (2002–05), and Liverpool (2004–06). Deputy Chair of the Australia Council from 2012 to August 2016, she is a ceaseless advocate for the arts and a respected mentor to new generations of artists and artistic directors. Her many honours include an honorary doctorate from Flinders University; Chevalier of the Ordre des Arts et des Lettres; and Officer of the Order of Australia.
The Editor and Board of ABR greatly respect this unique Australian artist. Her charismatic stage presence and inspiring commitment to artistic values make her a most deserving ABR Laureate.
In creating the ABR Laureateship, our purpose was twofold: to celebrate distinguished artists, and to advance the work and prospects of younger artists. As with David Malouf, we will invite Robyn to nominate an ABR Laureate's Fellow. The Fellow will work closely with the Editor on a substantial work for publication. On this occasion, she or he will receive $7,500, courtesy of the ABR Patrons, who fund this program. We look forward to naming the new Fellow in coming months.
Please join us on Thursday, 10 November at the Monash University Museum of Art when we will introduce our new Laureate and also launch the Arts issue, to which she has contributed. Full details are available on our Events page.
ABR GENDER FELLOWSHIP
ABR has four new Fellowships to unveil this month and next. The first of them is the ABR Gender Fellowship. Worth $7,500, this is the first of its kind to be offered by the magazine. We are seeking proposals for a long article on gender in contemporary Australian creative writing in all its forms.
How timely it is too, with a renewed focus in the media, literary circles, and the academy on the representations of women and men, and of gender and gender relations, in contemporary literature. The cultural lenses through which writers and readers, and publishers and critics, see the world continue to be heavily influenced by beliefs, attitudes, and assumptions about gender and gender differences.
This new Fellowship is funded by ABR Patron and board member Emeritus Professor Anne Edwards AO.
Published authors, critics, and commentators have until 1 February 2017 to apply for the Fellowship. See our Fellowships page for guidelines and a fuller description of the parameters.
BOB DYLAN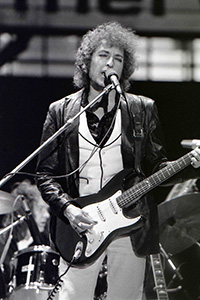 Bob Dylan (photograph by Chris Hakkens, Wikimedia Commons)In a decision that has upset some purists, the Swedish Academy has awarded this year's Nobel Prize in Literature to US singer–songwriter Bob Dylan, 'for having created new poetic expressions within the great American song tradition'. Dylan, now seventy-five, is the first songwriter to receive the honour, and the first American since Toni Morrison in 1993. (The annual neglect of Philip Roth is striking; but then, we are talking about a prize that overlooked Henry James, James Joyce, Marcel Proust, and Virginia Woolf.)
In a review by Barnaby Smith (ABR, December 2015), Dylan is described as one of the 'relatively few figures in popular music deemed worthy of serious academic attention', due to his ability to capture the Zeitgeist of American culture through his lyrics. Leonard Cohen, one of Dylan's peers, likened the award to 'pinning a medal on Mount Everest'. Much like the mountain, Dylan has remained silent on the matter thus far.
Oddly, the Academicians chose not to cite Bob Dylan's autobiography, Chronicles: Volume One (2004), one of the great modern American memoirs.
PATRICK WHITE'S LARGESSE
It will be interesting to see what Bob Dylan, presumably an immensely wealthy performer, does with his prize money (approximately US$1,000,000) – that is, if he accepts the Nobel Prize. Let's hope he does something creative and altruistic with it, like Patrick White, who received the Nobel Prize in 1973. White, despite his reputation as a curmudgeon, promptly created the Patrick White Award to honour writers who have been highly creative over long periods but who have not received adequate recognition. It remains one of the most generous benefactions from an Australian artist.
Christina Stead was the first recipient (1974); other winners have included Amy Witting, Rosemary Dobson, and Fay Zwicky. At times the question of the writers' supposedly 'inadequate recognition' has seemed rather hazy (if not a rather public cross to bear). It would be hard to argue that the work of Thea Astley, Gwen Harwood, Randolph Stow, and Robert Adamson is unsung.
Carmel Bird is the winner of the 2016 Patrick White Award. Since 1976 she has published fiction, essays, anthologies, children's books, and writers' manuals. Carmel Bird, who met Patrick White in 1961 ('in awe') commented: 'I am honoured and overcome with joy to have been selected to receive the Award.' The prize this year is worth $20,000.
HOME TO THE PALACE
We all have our favourite 'last words'. Arts Update has a penchant for this offering from Primmie Niven, wife of the actor David Niven, who died after a fall during a game of 'Sardines' at a Hollywood party. 'We'll never be invited again,' she said.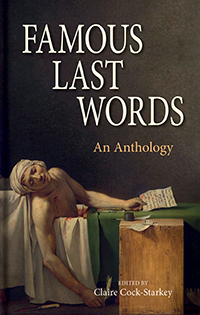 Famous Last Words, edited by Claire Cock-StarkeyClaire Cock-Starkey has produced an anthology of Famous Last Words (Bodleian Library [Footprint], $27.95 hb). Loftily, J.S. Bach consoled his family: 'Don't cry for me, for I go where music is born.' P.T. Barnum, by contrast, was all business to the very end: 'How were the receipts today at Madison Square Gardens?' Lytton Strachey, ever undeceived, remained sceptical: 'If this is dying, I don't think much of it.' D.H. Lawrence, for once, was pragmatic: 'I think it is time for morphine.' For sheer style we liked Chekhov's 'It is some time since I drank champagne' and Tsar Alexander II's farewell, on being targeted by an assassin: 'Home to the palace to die.'
Australians, clearly, never expire, at least not memorably. No Australian features in Famous Last Words. Do readers of Advances have any mortal nominations?
HAZEL ROWLEY LITERARY FELLOWSHIP 2017
Applications are now open for the 2017 Hazel Rowley Literary Fellowship (worth up to $15,000). The Fellowship commemorates the work of distinguished biographer Hazel Rowley, author of acclaimed biographies of Christina Stead, Richard Wright, and the Roosevelts. The Fellowship is intended to support Australian writers of biography and writers working on an aspect of cultural or social history. Past Fellows include Maxine Beneba Clarke (2014), whose memoir The Hate Race was reviewed by Catherine Noske in our October 2016 issue.
The Fellowship may be used to fund research or travel, to develop a new proposal, or to prepare a manuscript for submission to potential publishers. More information about the Fellowship can be found by visiting www.hazelrowley.com. Writers have until 16 November to apply, at www.writersvictoria.org.au.
BARBARA JEFFERIS AWARD 2016
Peggy Frew's second novel Hope Farm (2015) has been announced as the winner of the 2016 Barbara Jefferis Award. The award, which is now in its seventh year, is offered for 'the best novel written by an Australian author that depicts women and girls in a positive way or otherwise empowers the status of women and girls in society'. Frew receives $50,000. Patrick Allington reviewed Hope Farm in our January–February 2016 issue. More information about the Barbara Jefferis award can be found here.
MELBOURNE FESTIVAL OF HOMER
Later this month the inaugural Melbourne Festival of Homer (18–20 November) will celebrate the epic poet with performances, readings, gallery tours, and events including an Odyssey bookclub. On 19 November, David Malouf and Chris Mackie will discuss Malouf's 2009 novel Ransom and The Iliad. The Festival is presented by Humanities 21 with the support of the Hellenic Museum, the Greek Centre for Contemporary Culture, and the City of Melbourne. More information and a full program listing can be found here.
FREE GIFT SUBSCRIPTION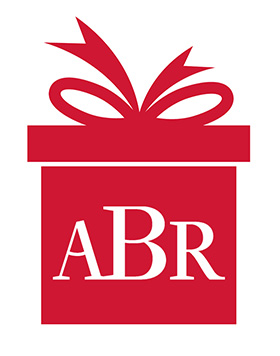 New and renewing subscribers have until 31 December to give a friend a six-month subscription to ABR (print or online). You can qualify for this special offer by renewing your current subscription even before it is due to lapse. Renew for two years and give away two free subs, etc. Why not introduce a young reader or writer to ABR?
All you have to do is fill in the back of the flysheet that accompanies this issue, or contact us on (03) 9699 8822 or This email address is being protected from spambots. You need JavaScript enabled to view it. (quoting your subscriber number, if you have one). We will contact the nominated recipient to establish whether he or she wants the print edition or ABR Online (thus we will need the recipient's email address). Terms and conditions apply.