Advances
News from the Editor's Desk - August 2016
JOLLEY PRIZE
Highlights of the 2016 Fiction issue include the three works shortlisted in the ABR Elizabeth Jolley Short Story Prize (now worth a total of $12,500). We received a record number of entries – nearly 1,400 – from thirty-eight countries. The judges – ABR Deputy Editor Amy Baillieu and authors Maxine Beneba Clarke and David Whish-Wilson – chose a longlist of nineteen stories before selecting the shortlist.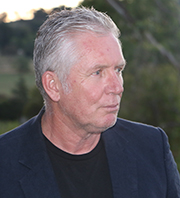 Anthony Lawrence'Ash' by poet–novelist Anthony Lawrence is the raw, rhythmic story of a couple from the central New South Wales coast whose desire for a different life clashes with the dangerous realities of their current situation. Anthony Lawrence has published sixteen books of poems and a novel. His books and poems have won a number of awards, including the 2010 Peter Porter Poetry Prize and the NSW Premier's Award. His most recent collection is Headwaters (2016). He lives on the far north coast of New South Wales.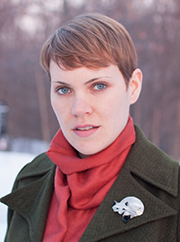 Josephine Rowe'Glisk' by Victorian author Josephine Rowe explores the complex bonds of family, love, and memory, and what happens when a man who fled to northern Scotland finally returns to small-town Western Australia. Rowe has written two short story collections and a novel, A Loving, Faithful Animal (2016). Her story 'Suitable for a Lampshade' won the Reader's Choice Award in the 2010 Jolley Prize. Based in Victoria, she is a recent recipient of a Stegner Fellowship in fiction from Stanford University.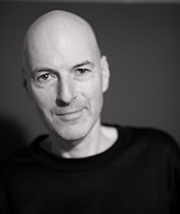 Jonathan Tel'The Water Calligrapher's Women' by Jonathan Tel tells the haunting story of a man scarred by China's Cultural Revolution from the layered perspectives of the people who watch him as he works. Tel, based in London, has won several prizes, and his story 'The Year of the Panda' was commended in the 2015 Jolley Prize.
The judges commended three other stories: 'Help Me Harden My Heart' by Dom Amerena, 'Window' by Cate Kennedy, and 'Slut Trouble' by Beejay Silcox. The commended authors each receive $750. Their stories will be published by ABR in coming months.
Join us at a special event at the Melbourne Writers Festival on Saturday, 27 August (ACMI's The Cube, 4 pm) to find out which of the shortlisted stories has won the Jolley Prize. After readings from the shortlisted stories, a special guest will name the winner. This is a free event, but please This email address is being protected from spambots. You need JavaScript enabled to view it..
MILES FRANKLIN
There will be more suspense on the eve of the Jolley Prize ceremony. Five authors are vying for the 2016 Miles Franklin Literary Award, which is being presented at the Melbourne Writers Festival for the first time. The authors are Peggy Frew (Hope Farm), Myfanwy Jones (Leap), A.S. Patrić (Black Rock White City), Lucy Treloar (Salt Creek), and Charlotte Wood (The Natural Way of Things). The winner will receive $60,000; the other shortlisted authors $5,000 each.
SATAN REPENTANT
Our latest ABR Fellow has produced a truly diabolical work. Michael Aiken, the inaugural ABR Laureate's Fellow, has written a book-length poem about revenge, resentment, and remorse, telling a new myth of what would happen if Satan tried to apologise and atone for his manifold crimes. Aiken introduces the poem 'Satan Repentant', and provides a substantial extract from this hugely ambitious and original work.
Michael Aiken, who was chosen by the ABR Laureate, David Malouf, told Advances: 'Receiving the Fellowship gave me an enormous boost psychologically and artistically. To be nominated by David Malouf is an amazing gift, not least in giving me the opportunity to meet and learn from him directly. David is an elegant speaker and gracious conversationalist. Unostentatious yet enormously learned, he is the very epitome of the consummate writer. I am enormously honoured.'
Michael Aiken will read from his work at an ABR/Sydney Ideas event at the University of Sydney on Wednesday, 3 August, and he will also discuss it with David Malouf. This is a free event, but bookings are advisable via the Sydney Ideas website.
We thank Michael Aiken, David Malouf, and all the ABR Patrons, who have made this Fellowship possible.
ALAN ATKINSON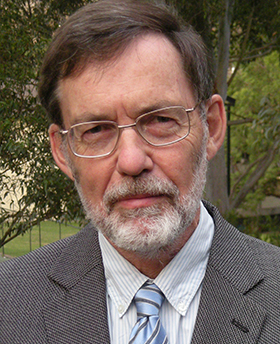 Our next ABR Fellow is one of Australia's most laurelled historians. Alan Atkinson – Emeritus Professor History at the University of New England, and Honorary Professor at the University of Sydney – is the ABR RAFT Fellow. The subject of his Fellowship article – to be published in the September issue of ABR – is 'How Do We Live with Ourselves? The Australian National Conscience'. The questions Alan Atkinson asks in this article are typically large and resonant ones – timely too: 'Can a nation, Australia especially, make an effort, just to be good? Can a whole people draw a line between right and wrong, and then act on the right? What, if anything, would such a conscience owe to the religious past and present?'
Professor Atkinson will read from and discuss his essay at a separate Sydney Ideas event on Monday, 5 September (full details to follow). The essay coincides with the publication of a new edition of his award-winning three-volume The Europeans in Australia (NewSouth).
PORTER PRIZE
The Peter Porter Poetry Prize is one of Australia's most prestigious prizes for a new poem. The Prize – now open to all poets writing in English – is named after the great Australian poet Peter Porter (1929–2010), and was first awarded in 2005 (Stephen Edgar). The Prize was renamed in 2011, following Peter Porter's death. The winner receives $5,000 and shortlisted poets receive $500. The judges this year are Jill Jones, Ali Alizadeh, and Felicity Plunkett. All the shortlisted poems are published in the magazine. Entries close 1 December 2016.