A deep yearning for impossible or lost objects is evident throughout Three Stories, but the mood shifts from piece to piece; expectant possession in 'A House in Spain' becomes enraged dispossession in 'Nietverloren', before a slow-burning melancholy rounds out the collection in 'He and His Man'.
The protagonist of 'A House in Spain' holds competing but equally credible views about language and human affection. Before confessing his own absurd sense of attachment to a property in Catalonia, he bristles against the 'slack usage' common to our times:
'We fell in love with the house,' friends of his say. How can you fall in love with a house when the house cannot love you back, he wants to reply. Once you start falling in love with objects, what will be left of real love, love as it used to be?
As the narrative progresses, however, the character comes to understand that it is in fact possible to have an emotional regard for objects, particularly when they have a history. His first view privileges clear language and good sense; the second springs from a mysterious longing that manifests in dreams.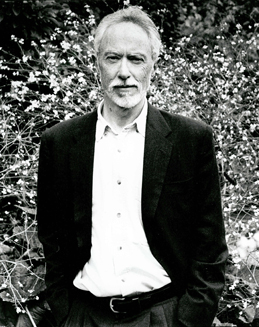 JM Coetzee (photograph by Bert Nienhaus)
Coetzee is well practised in this kind of double-dealing, which he perfected in Elizabeth Costello (2003), but here the dichotomy seems too neat and schematic. The protagonist's desire to wed himself to a house in Spain and to partake in its long history chimes with the quixotic desires of other protagonists in Coetzee's fiction, but the story halts before the consequences of such yearning are fully explored. Some years later, with Slow Man, Coetzee fashioned a narrative better suited to the story's preoccupations. The novel's one-legged protagonist, Paul Rayment, grapples in livelier ways with ageing and missed opportunities, unreciprocated desire, foreignness and migration, the preservation of history, and the impulse to leave a legacy – all of which are faintly registered in 'A House in Spain'.
The second story, 'Nietverloren', centres on a young boy's fascination with a mysterious 'circle of bare, flat earth ten paces across, its periphery marked with stones, a circle in which nothing grew, not a blade of grass', and the history of farm life in South Africa's Karoo. The story is closest in tone to Coetzee's fictional autobiographies: limited third-person narration is employed, as with Boyhood (1997) and Youth (2002), but unlike those books the first two thirds of 'Nietverloren' is in the past tense, until the narrative shifts to the present for its lacerating conclusion.
'Nietverloren' indulges a pastoral nostalgia previously glimpsed in Life & Times of Michael K (1983), but the idealised portrait of 'a region of small, scattered peasant farmers and their labourers, independent, almost outside the money economy' is undercut at last by an irony that, drawing from Genesis, reaches near-biblical dimensions. The protagonist asks: 'Could one not imagine a different history and a different social order in which the Karoo was reclaimed, its scattered sons and daughters reassembled, the earth tilled again?'
While 'Nietverloren' doesn't quite approach the painful (and amusing) heights of Youth or Summertime (2009), it is a more than worthwhile offshoot.
'A deep yearning for impossible or lost objects is evident throughout Three Stories'
'He and His Man' points back to Foe (1986), Coetzee's intertextual treatment of Daniel Defoe's Robinson Crusoe (1719). In a disorienting transposition, the titular 'he' of the story is a version of Robinson Crusoe, widowed and ageing, bereft of his manservant and favourite parrot, but still writing nonetheless, tethered each evening to 'his man'. 'His man' resembles Defoe, inasmuch as it is possible to resemble such a changeable figure (in an article on Robinson Crusoe, Coetzee calls Defoe 'an impersonator, a ventriloquist, even a forger'). We are led to believe that Coetzee's version of Defoe sends Crusoe 'messages' in the form of fictionalised travel anecdotes – distorted borrowings from the real Defoe's A Journal of the Plague Year (1722) and A Tour Through the Whole Island of Great Britain (1724–27) – which Crusoe then recasts and sells as his own fictions.
'He and His Man' was first presented to the Swedish Academy as a lecture. If it can be considered a lecture in any recognisable sense, it is as an account of authorial experience; Coetzee presents the experience of being a particular type of author – the kind who lives and works in solitude, cultivating voices and stories that arrive as 'messages' in the night before wrestling them into narrative shape. It brings to mind Samuel Beckett's prose, in particular Molloy (1951), where the agent Moran sends and receives messages about his elusive subject to and from his enigmatic master.
The inclusion of 'He and His Man' in a book called Three Stories produces a shift in generic expectations – from lecture to fiction – which frees the text from narrow readings. We needn't be disappointed if its message is unclear, since stories are not vehicles for messages; nor is our interest coloured by a desire for the author to speak for himself, in his own voice. Yet this generic freedom coincides with a significant omission. The transcript published on the Nobel Prize website carries an epigraph from Robinson Crusoe, which focuses on the character, Friday:
But to return to my new companion. I was greatly delighted with him, and made it my business to teach him everything that was proper to make him useful, handy, and helpful; but especially to make him speak, and understand me when I spoke; and he was the aptest scholar there ever was.
This quotation has a significant impact on how we read the story, since it emphasises a connection between the phrase 'his man' and Friday, who is, of course, Crusoe's manservant. If Coetzee's shadow-Defoe is shadow-Crusoe's 'man', the epigraph implies, it is in the way that Friday is Crusoe's man. The author and servant occupy similarly subservient positions in relation to the 'master' narrator, who has the power to free or enslave them.
'The inclusion of 'He and His Man' in a book called Three Stories produces a shift in generic expectations – from lecture to fiction'
Perhaps the omission of the epigraph is intended to ward off such a reading. Instead, the newer version leaves the relationships open: 'How are they to be figured, this man and he? As master and slave? As brothers, twin brothers? As comrades in arms? Or as enemies, foes?'
'He and His Man' is heavily overdetermined. In addition to registering multiple authorial presences at once, each account of an event is said to allegorise another, deeper experience; because of this, questions of meaning and significance abound.
The arrangement of Three Stories in order of their initial publication emphasises the volume's modest function, as a retrospective anthology of Coetzee's marginal and occasional fiction. Indeed, the first two stories are unquestionably minor pieces, of interest primarily for how they differ from and reflect the major works. By contrast, 'He and His Man' is Coetzee at his elusive best. g