Jacks and Jokers by Matthew Condon
University of Queensland Press, $29.95 pb, 466 pp, 9780702249969
True Crime
Jacks and Jokers
by Matthew Condon
Matthew Condon is fast becoming the George R.R. Martin of Australian true crime. Like the Game of Thrones author, Condon is part-way through the delivery of a saga of epic proportions. However, whereas some fantasy fiction fans doubt that Martin will ever conclude his A Song of Ice and Fire series, everyone knows how the story of corruption in Joh Bjelke-Petersen-era Queensland ends. But knowing the ending doesn't lessen the shock of the telling. Jacks and Jokers, the second instalment of Condon's trilogy (the conclusion, All Fall Down, is slated for release in 2015), sprawls and appals in equal measure.
Like Martin's fictional tale, Condon's story of power without glory has enough characters to fill a phone book, from police to prostitutes to politicians. There is even a deserter from Field Marshal Erwin Rommel's famous Afrika Korps. Ultimately, the stars of Jacks and Jokers are – as they were in its predecessor, Three Crooked Kings (reviewed in ABR, May 2013) – the notorious members of the Rat Pack of Queensland police officers unmasked by Tony Fitzgerald QC's inquiry into police corruption, with the anti-hero being Queensland's disgraced former police commissioner, Terence Lewis.
The genesis of Condon's series deserves mention. According to an article published in the Courier-Mail on 2 March 2013, Condon was approached by Lewis through a mutual acquaintance in 2010 and asked to help write a memoir that would tell 'the truth about what really happened' and detail the 'travesty' of his conviction and imprisonment.
The timing of Lewis's approach to Condon raises questions. Up until that time, the former commissioner, who was released from prison in 2002 after spending more than a decade behind bars for corruption and forgery, had avoided the media – instead fighting and losing appeals against his convictions. Why, then, just months after the death of his wife Hazel, did Lewis start shopping for ghostwriters? A charitable reading of why Lewis first sat down with Condon could be that he was alone, about to turn eighty-two and, as he has maintained, an innocent man wrongly convicted. A sceptical reading would be that by early 2010 he was the last man standing, with all the other principal players dead or dying, and saw one last chance to rub tarnish from his name.
Whatever the case, Lewis gave the novelist–journalist access to a treasure trove of primary source material that Condon said included 'police diaries, notes, conference papers, letters, confidential police reports, criminal case files, Christmas cards, photographs, personal ephemera, annual reports and items pertaining to every major event in his career'.
Condon is no ghostwriter, though. By his own account, Condon spoke to Lewis 'about once every few weeks for almost three years' and trawled through his archive. Condon also conducted his own research and interviewed hundreds of people who were part of – or victims of – what became a police state, with Premier Bjelke-Petersen the head and Commissioner Lewis the heel.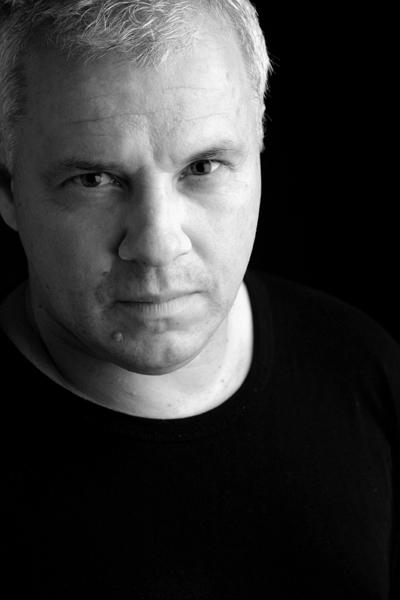 Matthew Condon (credit Russell Shakespeare)
At one point during his research, Condon asked Lewis whether he ever took a 'single penny' of corrupt money and received a one word response: 'No.' Having read Condon's books, Lewis's denial beggars belief. As Condon notes in his acknowledgment for Three Crooked Kings: 'On several occasions, Lewis's version of events and my own research took different paths. In these instances, he was given the right of reply … Through my personal interviews and documentary evidence I have made every effort to present a balanced story.'
The result is devastating. In the two books published so far, which run from the late 1940s to the end of 1982 and range over almost 800 pages, the word 'corrupt' does not begin to describe the antics of Lewis and his police cronies – Tony Murphy, Glen Hallahan, Jack Herbert, and Frank Bischof. People are encouraged to suicide or die mysteriously or disappear; children are molested; innocent men are executed; organised crime is protected; an honest police commissioner (Ray Whitrod) is undermined, then overthrown; democratic principles such as freedom of speech or freedom of assembly are nobbled; and a state descends into darkness – and those are just the lowlights.
Unsurprisingly, Lewis severed all ties with Condon in May 2014, following the publication of Jacks and Jokers. In an article published in The Australian on 5 May 2014, Lewis told journalist Hedley Thomas – a friend of Condon – that he was deeply disappointed that the books had not lived up to expectations. A fair reading of Condon's work is likely to come to an altogether different conclusion. As Condon told Thomas in The Australian, the evidence of Lewis's corruption is unavoidable and to pretend otherwise would be dishonest.
It is impossible, in the space provided for this review, to do justice to the injustice documented in Three Crooked Kings and Jacks and Jokers. Suffice to say, the first instalment reminded me of the 1950s sleaze in director Curtis Hanson's L.A. Confidential, while the second spurred me to watch, for the first time since its broadcast in 1987, journalist Chris Masters' Four Corners exposé of Queensland corruption, 'The Moonlight State' (which can be found on the ABC's website). Two thoughts occurred after sitting through it. First, corruption isn't just a period piece from the hairy-chested Queensland of the 1980s. It is current – as the recent conduct of numerous Labor and Liberal politicians in New South Wales demonstrates – and demands safeguards. That is why there is an urgent need for the federal government to establish a standing independent commission against corruption along the lines of the New South Wales model.
Second, corruption is protean. In Jacks and Jokers, Condon singles Bischof out as, in effect, the John the Baptist of Queensland corruption. Among other travesties, including paedophilia, Bischof is accused of being the originator of a protection racket called 'The Joke'. 'What Bischof started in the late 1950s,' Condon writes, 'grew into a murderous and ruthless system of greed that ultimately distorted the democratic infrastructure of the state of Queensland.'
'In ''Jacks and Jokers'', Condon singles Bischof out as, in effect, the John the Baptist of Queensland corruption.'
As much as I admire Condon's work, I cannot agree with that conclusion. Queensland's 'democratic infrastructure' was distorted long before Bischof crawled into view. The electoral system was corrupted before the Country Party (later rebranded as the Nationals) rose to power in 1957. In the late 1940s, Labor Premier Ned Hanlon introduced a gerrymander system that allowed incumbent state governments to tweak electoral boundaries to maximise their votes. What the Nationals did – particularly under the leadership of Bjelke-Petersen – was to perfect the corruption.
Would Queensland have descended into the abyss without a corrupted polity? I am not a Queenslander. As such, I don't have Condon's insight into the Queensland psyche that, he says, includes 'a suspicion of outsiders, particularly an educated one, a loathing of airs and graces, and a fear of change'. Still, it is hard to see how a police force and then a society could have been undermined to the extent that Queensland's was without the existence of a political system that was nothing more than a pantomime of democracy. In other words, the culprit was not a man but a system.
That distinction is important given the distortions of Australia's 'democratic infrastructure' we have seen in recent times, such as the partisanship of the Murdoch media, the national obsession with border security, the soap opera that was Kevin Rudd, and the reactionary radicalism that is Tony Abbott. Australia's political system may not be corrupt, but it is distorted – and, as Jacks and Jokers shows, distortions can easily metastasise.
Matthew Condon's true crime series is not just a compelling read: it is compulsory.