The unexpected professor: An Oxford life in books by John Carey
Faber, $35 hb, 370 pp, 9780571310920
Memoir
The unexpected professor: An Oxford life in books
by John Carey
John Carey's The Unexpected Professor: An Oxford Life in Books has three intertwined components: autobiographical memories from Carey, a prolific author and book reviewer and former Merton Professor of English Literature at Oxford; his six-decade interaction with that university; and 'English literature and me, how we met, how we got on, what came of it'. The book is also a microcosm of twentieth- century Britain and its educational, intellectual, and class systems. Carey, born in 1934 into a far from wealthy family, benefited from the grammar school system that enabled him to win a scholarship to St John's College, Oxford, where he gained a congratulatory first in English.
Carey, in his foreword, bemoans the fact that Oxford and Cambridge universities 'still take vastly disproportionate numbers of public school students … The blame however lies with those who destroyed the grammar schools … The book is among other things my tribute of gratitude to a grammar school.' Ironically, much of this grammar school 'destruction' was carried out by Labour governments.
Not only did Carey, during his career, encourage grammar school students to study at Oxford, but he also battled long and hard to reform and update the Oxford English syllabus. When he was an undergraduate in the mid-1950s, the syllabus was 'a scandal or a joke, depending on your sense of humour', with an authorial cut-off point of 1832. Oxford, he now notes, 'has obviously changed greatly since I arrived … and in many respects for the better'.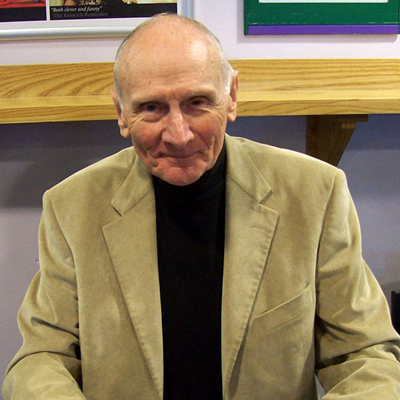 Professor John Carey
Another Carey battle, which spans the decades, is his disdain for the class system. When he was a teaching fellow at the archetypal 'Brideshead' college, Christ Church, in 1958, the economist Roy Harrod 'pointedly refrained from ever addressing a single remark to me in my three terms' residence'. Harrod even stated of Carey at one high table dinner, 'Oh, that's nobody', a comment which Carey clearly has neither forgiven nor forgotten even after decades of reaping the glittering prizes of academe.
The encounter with Harrod 'and people of his ilk' was 'the seed' of Carey's controversial book, The Intellectuals and the Masses: Pride and Prejudice among the Literary Intelligentsia, 1880–1939 (1992), which, with What Good Are the Arts (2005), criticised academic 'high art' with its alleged superiority over 'mass culture'. Carey had begun in this vein with his 1975 article 'Down with Dons'. He followed up in his inaugural 1976 Merton lecture, 'The Critic as Vandal', in which he argued that 'academic literary criticism, as currently practised, was largely engaged in turning works of literary art into barely readable prose'. Carey has always had little time for 'scholars writing for scholars'. Carey believes it is the duty of the writer 'to make the reader want to turn the next page'. He certainly followed that premise in his books on Thackeray, Donne, Dickens, and William Golding, and in his bestselling Faber anthologies. Carey has also written over 1,000 book reviews during his forty years as the chief literary critic for The Sunday Times.
Books and reading have been the cornerstone of his life. 'Life outside books was fairly humdrum,' he writes of his early life. Yet his accounts of his childhood and his National Service in the early 1950s, in which the army 'turned out to consist, to an unexpectedly large extent, of dressing and undressing very quickly' are beautifully rendered. Carey, needless to say, was his hut's exemplar in organising his kit for inspection.
In retirement, Carey waxes lyrical on rural life in the Cotswolds, where his love of bees is evident. He revels in 'The sight of bees on the landing board waddling up into the darkness of the hives, the orange pollen-packs on their back legs shining like brake lights.' Carey even blogs about bees.
'His pithy comments often resonate with crystal clarity, as with his description of Rosamond Vincy in Middlemarch as a woman with the face of a china doll and the soul of a tapeworm".'
Carey is clearly devoted to family past and present, but we get relatively few insights as to his post-student life with his equally well-credentialled wife, Gill, whom he met from one of the five female 'heavily fortified colleges on the outskirts of town'. Nor do we get details of his sons or their upbringing in the Carey household. Much space instead is devoted to fascinating vignettes of various Oxford dons whom Carey has encountered, particularly during his early career, such as the eminent medieval historian Richard Southern, who, when president of St John's, allegedly called the college together for prayer and fasting when the college examination results were worse than expected.
Carey's favourite authors range widely, from Lawrence to Larkin, Chaucer to Conrad, and Donne to Dickens. He has particular affection for George Eliot, 'by a long stretch the most intelligent of all English novelists', George Bernard Shaw, G.K. Chesterton, and particularly George Orwell, 'a sort of secular saint'.
Carey's literary expositions sometimes come across as mini-lectures, but his pithy comments often resonate with crystal clarity, as with his description of Rosamond Vincy in Middlemarch as 'a woman with the face of a china doll and the soul of a tapeworm'.
The three parts of The Unexpected Professor never quite coalesce into a seamless whole, but there is no doubt as to Carey's overall capacity to inform and entertain the reader. Carey's warm, engrossing, and occasionally acerbic memoir suitably concludes with the words 'Reading is freedom. Now read on.'