Tuesday, 29 November 2016 15:26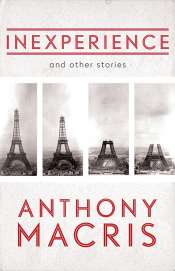 Given the Australian propensity for travel, it is odd that the global wanderings of our citizens are not much explored in literary fiction, which is still in the anguished throes of self-examination, arguably stuck in a loop. How refreshing, then, to read Anthony Macris's fourth book, Inexperience and Other Stories, a short volume which drops the reader into the discomfiting world of an Australian couple overseas.
Our unnamed narrator and his wife, Carol, are determined not to fall into the classic European tourist traps. Fed up with Australia's 'shabby modernity', they arrive in Madrid, which turns out to be not nearly as glamorous as they imagined. After an embarrassing incident the couple decamp to Toledo, where they intend to view several masterpieces by El Greco. It does not take long for cracks to appear in their relationship. This leads to separation and a complete breakdown of their European adventure.
Additional Info
Free Article

No

Custom Article Title

Chris Flynn reviews 'Inexperience and other stories' by Anthony Macris

Contents Category

Fiction

Book Title

Inexperience and other stories

Book Author

Anthony Macris

Author Type

Author

Biblio

UWA Publishing $24.99 pb, 230 pp, 9781742588704
Wednesday, 30 January 2013 16:25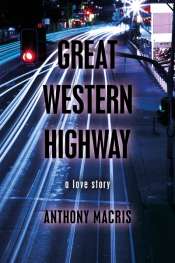 As I read the early pages of Anthony Macris's Great Western Highway, I began to wonder if the whole novel might consist of a single central character walking along a city road (for the record, it doesn't). I couldn't decide whether I found such a prospect exciting or deflating. As I continued reading, and as Great Western Highway took flight from Parramatta Road, Sydney, to explore such weighty matters as capitalism, the First Gulf War, and Margaret Thatcher's legacy, again and again the story captured but then lost my interest.
Additional Info
Free Article

No

Custom Article Title

Patrick Allington on 'Great Western Highway: A Love Story' by Anthony Macris

Contents Category

Fiction

Book Title

Great Western Highway: A Love Story (Capital, Volume One, Part Two)

Book Author

Anthony Macris

Biblio

UWA Publishing, $29.95 pb, 362 pp, 9781742584157
Tuesday, 26 April 2011 23:46
Not shutting up
Jo Case
When Horse Became Saw: A Family's Journey through Autism
by Anthony Macris
Viking, $32.95 pb, 307 pp, 9780670074655
In January this year the New York Times ran a controversial review article titled 'The Problem with Memoirs', in which staffer Neil Genzlinger praised 'the lost art of shutting up'. He heaped scorn on 'our current age of oversharing' and on the accompanying glut of memoirs on every imaginable aspect of human experience. But he reserved particular scorn for what he identified as the latest trendy topic: 'books by parents, siblings and teachers of people with autism.' He advised, 'If you're jumping on a bandwagon, make sure you have better credentials than the people already on it.'
Additional Info
Free Article

No

Contents Category

Features