Advances
News from the Editor's Desk
Poetry and ABR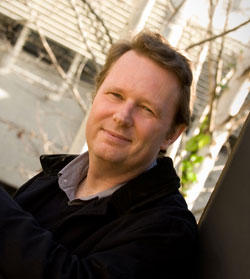 ABR is delighted to announce that David McCooey, a celebrated poet and frequent contributor to the magazine, is our new Poetry Editor. Professor McCooey, who was recently awarded a personal chair at Deakin University, will select the poems for publication. 'I am thrilled to be ABR's first dedicated poetry editor,' he told Advances. 'I look forward to continuing the magazine's tradition of publishing superb poetry by established and new poets, both from here and overseas.'
Poetry – its appreciation, its cultivation, its promulgation – is a priority at Australian Book Review. In addition to offering multiple reviews of slim volumes and/or anthologies in each issue, we have since 2001 published new poems in each issue. The Peter Porter Poetry Prize – first presented in 2005 and renamed such in 2010 – is now, in its eighth year, more popular than ever. Late last year we received almost 800 entries. We look forward to publishing the shortlisted poems in the March issue and to naming the winner later that month.
Poets are encouraged to submit their work to David McCooey via email: This email address is being protected from spambots. You need JavaScript enabled to view it.. (See our website for more details and a longer statement from the Poetry Editor.) We intend to find room for more poetry in the magazine. Under David McCooey's editorship, we will also offer recordings of some poems on our website, plus other innovations, to be announced in due course.
Meanwhile, enjoy David McCooey's review of Glyn Maxwell's wry and erudite little book On Poetry – 'the best book on reading and writing poetry for a general audience that I have ever read', he writes.
Chronicles of Quadrant
Advances, truth be told, is not in the habit of reading Quadrant closely. Nor, it would seem, is Keith Windschuttle, its Editor, a keen peruser of our own pages. In his January–February issue, Windschuttle laments his magazine's current funding and accuses the Literature Board of making 'a blatant political decision' ('Chronicle'). Australian Book Review, like several magazines, is dismissed as 'overtly left-wing'. (This must be why our Editor has begun wearing pink shirts. We shall have to investigate our bank records for any signs of foreign infiltration.)
Windschuttle's editorial abounds in errors and exaggerations. Here is one example. ABR, he states, 'has never reviewed any of the works published by Quadrant Books'. Wrong. Anthony Lynch reviewed The Quadrant Book of Poetry (edited by Les Murray) in our June 2012 issue. Sue Ebury, in July–August 2011, reviewed Peter Ryan's Final Proof: Memoirs of a Publisher (but only after, it must be said, a herculean battle to extract a review copy from Quadrant Books).
Fellowships galore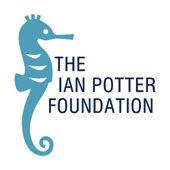 We are seeking proposals for the ABR Ian Potter Foundation Fellowship, with a closing date of 15 April. This is the eighth writers' fellowship that we have offered since 2010, and the second to be supported by The Ian Potter Foundation. The chosen theme in this round is the performing arts (music, theatre, dance). Once again we are offering a fee of $5000 for an article of 7000–8000 words, to be produced in collaboration with the Editor, Peter Rose. This particular Fellowship article will open our Performing Arts issue in November 2012. Prospective applicants are once again encouraged to contact the Editor before finalising their proposals.
More Fellowships will follow in due course.
Perth and Adelaide bound
For literary festivities in February and March, head to Perth (with a stop in Adelaide on the way back) – if you're not there already. Perth Writers' Festival (21–24 February) will host international guests Ahdaf Soueif and Margaret Atwood, with a closing address by 2012 Miles Franklin winner Anna Funder. Other Australian writers will include Toni Jordan, Robert Dessaix, and Geordie Williamson, whose controversial new book, The Burning Library, is reviewed by Bernadette Brennan in this issue.
Adelaide Writers' Week (2–7 March) presents an impressively meaty guest list this year, and a keynote event in which the esteemed historian Tom Holland will be in discussion with Michael Cathcart about the ancient world – from the Roman and Persian empires to Europe in 1000 CE and the birth of Islam. Robert Drewe and Chloe Hooper are among the other guests. Two writers' festivals; a great excuse to Go West.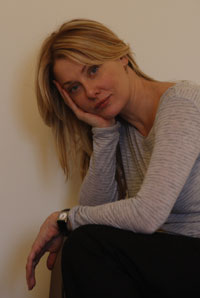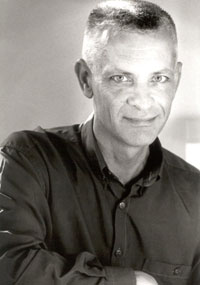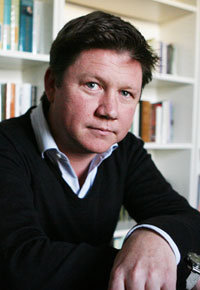 Editorial doings
The Editor spent December in those ungovernable United States about which Morag Fraser writes with a mixture of affection and perplexity in her annual American commentary (a series that began in 2008). Peter Rose writes about some of his impressions and meetings in his 2012 diary, extracts from which will appear in the March issue. As last year, a longer (possibly rasher) extract will appear in ABR Online Edition.
Website redesign
Visitors to our website will soon notice that the home of ABR Online Edition has undergone a layout redesign and beautification. Sparky new features are planned – including seamless tablet and smartphone integration. Magazine articles will be in a bigger, easy-to-read font, with the online browsing process made more pleasurable. The new website will be easier to navigate, and chores like renewing your sub will be more straightforward. All of this, with an eye to making ABR a renewed centre of online cultural discussion and hub of literary activity. We hope that even more readers will soon pilot ABR Online Edition – and let us know what they think.
Scribe in London
In early 2013 Scribe will open an office in the United Kingdom. It plans to publish both Australian and British titles, to be distributed by Faber and Faber. In an interview with Bookseller+Publisher, Scribe publisher Henry Rosenbloom said the move ensures that Scribe will 'have more chance of overcoming the ANZ rights-splitting problem that I and other Australian publishers have been complaining about for many years'.
February giveaways
This month, courtesy of Text Publishing, ten prompt new subscribers will each receive a signed copy of The Burning Library,by Geordie Williamson.
And, thanks to Universal Pictures, twenty-five renewing subscribers will have the chance to snaffle a double pass to see the new movie adaptation of Anna Karenina. Directed by Joe Wright and adapted by Tom Stoppard, the film stars Keira Knightley and Jude Law and opens in Australian cinemas on February 14.