Gay Studies
The End of the Homosexual?
by Dennis Altman
Dennis Altman's major work, Homosexual: Oppression and Liberation was published in the 1970s, first in the United States (1971) and then in Australia (1972). It was fortuitous timing; along with Germaine Greer, Dennis Altman became the intellectual face of sexual liberation in Australia and abroad. Altman and Greer shared a stage at a crowded and sweaty January 1972 sexual liberation forum at Sydney University. Photographs show the audience spilling onto the stage, with Altman's raffish features offset by Greer's languid beauty. Arguably, Greer has gone on to greater celebrity and notoriety, as she has drifted from her academic and activist roots. Altman, as he notes in this book, has continued to combine activism and an academic career. In many ways, this book is an extended reflection on that trajectory, now into a fifth decade.
Homosexual was an evocative mix of social theory, political science, and reportage. A participant and theorist of the gay liberation movement that tumbled into existence in the United States in 1969 and 1970, Altman fits Antonio Gramsci's description of an organic intellectual: a thinker who emerges partially from the social phenomena he or she describes. His latest volume thus bookends a distinctive intellectual and political journey.
The lineage between the two books is explicit. In Homosexual, Altman concludes with a chapter title that queries 'The end of the homosexual?' Forty years on, Altman repeats the question and structures an entire book around a thoughtful answer. In 1971 Altman imagined a utopian future where homosexual and heterosexual identities would dissolve as the constraints of a repressive sex/gender system withered, much like class in a Marxist utopia. In the 1960s Altman had supped on the heady potion of Marxist and radical Freudian thought, particularly the work of the Frankfurt School theorist Herbert Marcuse. In this book, Altman remembers Marcuse's now unacknow-ledged influence on the liberationist and counterculture milieu. I suspect he quietly laments its eclipse by Foucault and his followers.
Clearly, the outrageous optimism of Altman's earlier book has not borne the imagined result. Gender remains a highly differentiated system of social difference, even if there has been blurring between sexes. Sexual identity has not withered away, far from it. Homo-sexual identities are in some ways more distinct today than they were in the 1970s. In pockets of large Western cities, there remain overtly public lesbian and gay identities and spaces. I live in Surry Hills, one of a cluster of inner-city Sydney villages that boasts a high proportion of queer residents. Rainbow flags flutter on council light poles, same-sex couples walk arm-in-arm down streets, and the local state electorate is represented by a clean-cut, thirty-something gay man. Indeed, this book is to be launched at a local gay bar with Altman in conversation with young gay author and celebrity, Benjamin Law. If this is the end of the homosexual, he is taking a protracted curtain call.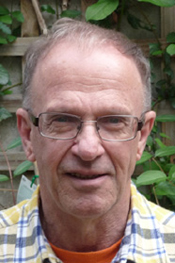 Dennis AltmanAltman is aware of this and happily concedes that his political utopianism misfired. In 1970, it was hard to predict the degree to which consumer capitalism and liberal democracy would incorporate – some radicals might say tame – homosexual rights and ways of living. So Altman qualifies his earlier position: 'I would not, however, now talk of homosexuality ending, but rather of an increasing blurring of boundaries, rules and stigma around sexuality and gender.' For my money, this actually makes for a more interesting social proposition than a shattering, utopian break with past régimes of sexuality and gender. What Altman does in this latest book is to trace both change and continuity in homosexual ways of being since 1970. The report card is decidedly mixed.
It is undeniable that there have been huge advances in homosexual rights and cultural acceptance since the 1970s, and Altman rightly celebrates these. All Australian states and territories have now decriminalised homosexuality. The last state to do so – Tasmania – now sells itself as at the cosmopolitan vanguard of gay rights. Leading Tasmanian gay activist Rodney Croome is a recipient of an Order of Australia (as is Altman). The nation navigated the perils of HIV/Aids; indeed, the epidemic heralded collaboration between gay men and the state that became international best practice. Although relationships between lesbians and gay men have been historically strained – Altman thinks the affinities between them have been overstated – they have combined contentedly enough to produce major lesbian and gay festivals which queer public spaces from Darwin to Daylesford. Internationally, gay rights have quickened since 2000. Like many former gay liberationists, Altman is ambivalent about gay marriage. But he celebrates the political changes that have led countries from Argentina to France (both deeply Catholic) to legislate gay marriage, and he laments the power of the Catholic Right in the Australian Labor Party which stymies reform here. Altman clearly enjoys the explosion of cultural representations of homosexuality. His book is peppered with references to popular culture, from Brokeback Mountain to Lady Gaga.
And yet change is fitful and uneven. Many homosexual youths continue to struggle with same-sex desires. The Internet has massively expanded the availability of information and images of homosexual life, romance, and sex, but this does not seem to have solved the isolation that young gays often experience. The figures for depression and suicide among homosexual young people are especially worrying. Homosexuals of all ages remain more vulnerable to public abuse and physical violence. Altman notes a bittersweet paradox: the growing acceptance and visibility deepen seams of anti-gay sentiment and make homosexual targets more recognisable. At a societal level, Altman describes this as 'the new polarization': homosexual political and cultural gains have produced sharp anti-gay responses which the contemporary homosexual must negotiate. Internationally, Altman points to the development of anti-gay legislation and homophobic élite opinion in parts of Africa, the Middle East, and Eastern Europe, notably in Putin's Russia. Any celebration of the end of the homosexual in these countries is premature and sits uncomfortably with governmental attempts to eradicate visible homosexuality.
So there remains for Altman a political imperative for the homosexual. But he also notes the comfort and support he gleans from an identity and community at least partially organised around homosexuality. He writes of reconnecting with his 'tribe' in his sixties, somewhat to his surprise. He describes the recalibration of social dynamics when he socialises with lesbians and gays, and the ease and pleasure of mutual recognition. It is this desire for belonging in a world where homosexuality is still marked as different that Altman thinks the heirs of gay liberation – contemporary queer theorists – underestimate, and he may well be right. Certainly, this helps to explain the persistence of homosexual identities. It's not yet quite time to ring the bell on lesbian and gay life.