Elliot Perlman
Chris Flynn
Friday, 22 November 2019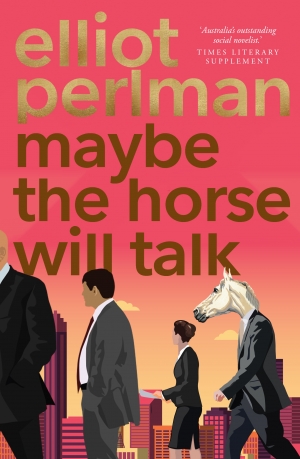 Elliot Perlman's fourth novel is tentatively billed as a corporate satire and has a striking opening line: 'I am absolutely terrified of losing a job I absolutely hate.' The man in this all-too-familiar predicament is Stephen Maserov, a former English teacher turned lawyer. Maserov is a lowly second year in the Terry Gilliam-esque law firm Freely Savage Carter Blanche, which, apart from sounding like a character in a Tennessee Williams play, is home to loathsome dinosaurs in pinstripe suits and an HR department referred to as 'The Stasi'.
...
(read more)
Don Anderson
Tuesday, 27 September 2011
In 2003, the year in which Elliot Perlman's previous novel Seven Types of Ambiguity was published, the eminent gadfly David Marr suggested that Australian novelists failed to address major contemporary social concerns. As if anticipating Marr's criticisms, Perlman wove a plot that involved stock market speculation (and peculation), upmarket Melbourne brothels, privatised prisons, p ...