Melbourne International Arts Festival
Arts Centre Melbourne/Melbourne International Arts Festival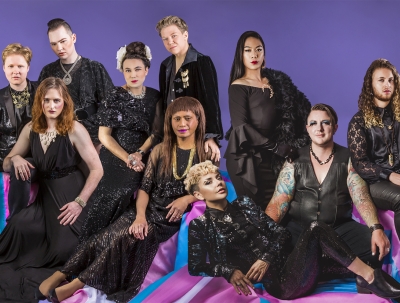 In 2018, formidable queer, feminist theorist Amelia Jones gave a lecture at ACCA about gender identity in art. She spoke about transness as containing an inherent denial of resolution; as a state of essential complexity. To be transgender was to revel in the space between definitions, the space where identity refused to coalesce into something comprehensible and static. A state of ceaseless becoming.
...
(read more)
Different readings at the Melbourne International Arts Festival
by John Rickard
In October, Brett Sheehy's Melbourne International Arts Festival presented, with a certain relish, I suspect, two productions that represent opposite ends of a dramatic spectrum of current concern to those working in theatre. Heiner Goebbels's S ...