Military History
That most ambiguous of wars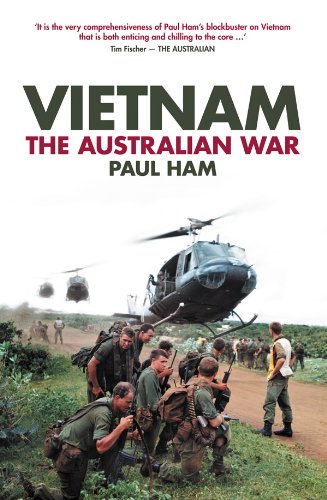 Vietnam: The Australian war
HarperCollins, $55 hb, 832 pp

More than thirty years after the last helicopters left the roof of the American embassy in Saigon, the flow of new books on the Vietnam war shows no sign of abating. Among them are some intended for a limited, scholarly market, some for a wider general readership; some for Americans, some for Australians. These three books exemplify some of the trends in both the substance and the style of Vietnam war histories, and illustrate both the virtues and the faults of differing approaches to the most controversial conflict of the twentieth century.
It is not hard to see what the Australian public wants. Stand by the checkout counter of a major bookstore, especially around Anzac Day or during the pre-Christmas rush, and watch the unstoppable advance of thick, square books on Australian military history from the prominent display cases towards Australian living rooms. They usually have evocative, one-word titles like Gallipoli or Kokoda or Tobruk, sometimes with a subtitle that explains that the subject is really the Australian soldier in this or that battle or campaign. Their authors are freelance writers rather than academics, generally with a background in journalism. The outstanding example of the genre is Les Carlyon's The Great War (2006), co-winner of the inaugural Prime Minister's Prize for Australian History, but other notable names in the field include Peter FitzSimons, Roland Perry, Paul Ham, and Patrick Lindsay.
To refer to these writers generically as 'journalists' is not to deprecate them but simply to contrast them with 'the professionals', the military historians in universities and research centres. In military and other forms of history, Australia owes much to a fine tradition of serious journalists, from Charles Bean through Gavin Long and Gavin Souter to Paul Kelly, who have written important and substantial history books.
Continue reading for only $10 per month. Subscribe and gain full access to Australian Book Review. Already a subscriber? Sign in. If you need assistance, feel free to contact us.