Slicing The Silence: Voyaging to Antarctica by Tom Griffiths
NewSouth, $34.95 pb, 320 pp
Travel
Slicing The Silence: Voyaging to Antarctica
by Tom Griffiths
Last year I was invited to a literary festival celebrating writing about Antarctica. At the opening drinks session, I fell into conversation with a woman who, when she learned I was a participant, asked me if I had been 'down south'. I said I hadn't. She replied somewhat ungraciously, I thought, that she felt few would take me seriously in this forum because I hadn't made the trip. I was taken aback, but still managed to mutter something in reply about Antarctica's fascination as an imaginative space.
One of the many virtues of Tom Griffith's book is that, both implicitly and explicitly, he worries away at the complex relationships between narrative and experience, between history as an endeavour of the imagination and history as a materialist investigation. The structure of the book embodies this tension. Griffiths is anxious to establish that he has been to Antarctica and back; each chapter of this ambitious study is prefaced by a diary entry charting his three-week trip to Casey Station in the summer of 2002−3. The ship left Hobart on December 17 and returned on January 8. In between, five days were spent at Casey, working in the station archives, taking trips by land and sea, and observing the 'turnaround' in the wintering staff.
Continue reading for only $2.50 per week. Subscribe and gain full access to Australian Book Review. Already a subscriber? Sign in. If you need assistance, feel free to contact us.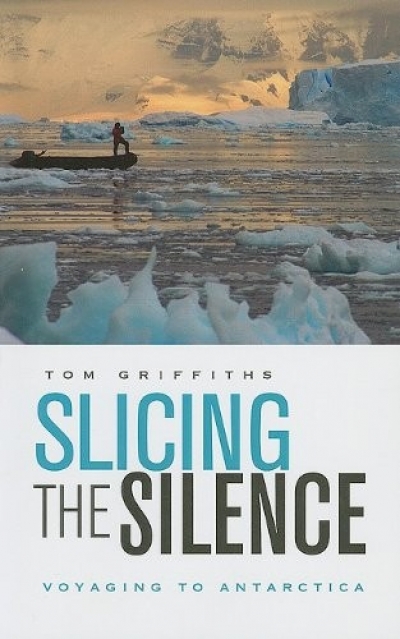 Slicing The Silence: Voyaging to Antarctica
by Tom Griffiths
NewSouth, $34.95 pb, 320 pp