August 2015, issue no. 373
Investigative Reporter of the Spirit: The Search for Five Women
Presented by Jeffrey Meyers
Renowned biographer Professor Jeffrey Meyers delivered the eighth annual Seymour Biography Lecture – on the craft of biography, autobiography, and memoir. In his work on Joseph Conrad, Wyndham Lewis, F. Scott Fitzgerald, Ernest Hemingway, and Robert Frost, Meyers was fascinated to learn that each of these married writers had an intriguing, but elusive, lover. He found that these mysterious lovers assume an independent existence and had extraordinary lives worthy of a full-length study. In this lecture, Meyers reveals what happens when minor characters take on lives of their own.
Jeffrey Meyers – one of twelve Americans who are Fellows of the Royal Society of Literature – is one of the most respected scholars in his field. He has published fifty books and 800 articles on modern American, English, and European literature, has edited two collections of essays on biography and has lectured at numerous universities across the world. His interests include bibliography, editing, literary criticism, art history, and film. Based in Berkeley, California, Meyers is the author of several works on T. E. Lawrence and George Orwell and has written about the lives of Katherine Mansfield, Robert Lowell, D.H. Lawrence, Edgar Allan Poe, Edmund Wilson, Humphrey Bogart, Errol and Sean Flynn, Somerset Maugham, Arthur Miller and Marilyn Monroe, Samuel Johnson, and John Huston.
Jeffrey Meyers delivered the lecture at Australian Book Review on 17 September 2012.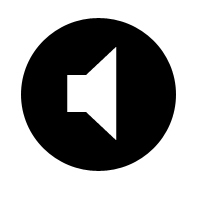 Click here to stream the podcast
Seymour Biography Lecture 2012, recorded at the National Library of Australia on 13 September 2012.
Supported by John and Heather Seymour, Australian Book Review, the State Library of New South Wales, and the National Library of Australia.
The Seymour Biography Lecture was also presented in Canberra and Sydney at the National Library of Australia and the State Library of New South Wales respectively.
August
ABR August issue launch and Shannon Burns in conversation with Patrick Allington

Monday, August 3 (5.30pm for 6pm) SA Writers Centre, 187 Rundle Street, Adelaide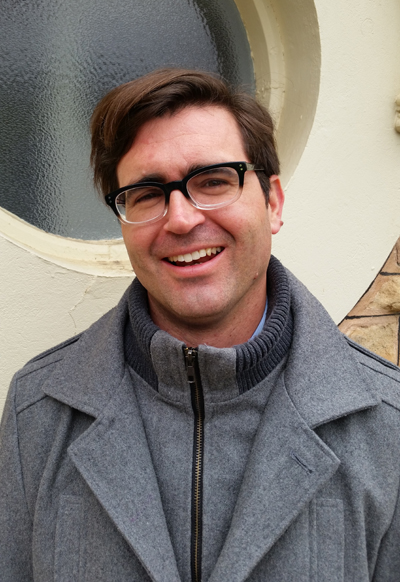 Shannon Burns, based at the University of Adelaide, is the current ABR Patrons' Fellow. The subject of his Fellowship article is a long profile of the award-winning novelist Gerald Murnane. Dr Burns has interviewed the author and had rare access to his unusually extensive personal archive. He has also interviewed close friends and associates of Gerald Murnane. His article ('The Scientist of His Own Experience: A Profile of Gerald Murnane') appears in the August issue of ABR.

Shannon Burns will be in conversation about Gerald Murnane and his Fellowship essay with Patrick Allington at a special event in Adelaide on Monday, 3 August (South Australian Writers' Centre, Rundle Mall, 5.30 pm).
Where: SA Writers Centre, 187 Rundle Street, Adelaide.
When: Monday, 3 August, 5.30 pm (for 6 pm start)
Bookings: This is a free public event, jointly presented by Australian Book Review and its sponsor Flinders University. Everyone is most welcome, but reservations are essential: This email address is being protected from spambots. You need JavaScript enabled to view it.
Ray Mathew Lecture, delivered by Andrea Goldsmith: 'Private Passions, Public Exposure'
Wednesday, August 5 (6 pm), Assembly Hall, Boyd
*Fully Booked*
Andrea Goldsmith has chosen the mysterious workings of the imagination as her subject for the 2015 Ray Mathew lecture, presented by the National Library of Australia. She has long been fascinated by the strange alchemy whereby the private and ephemeral meanderings of a freely-ranging, borderless mind transmogrify into tangible, observable behaviours - whether it be a decision to marry or move house, or an artwork such as a novel or a painting.
In her lecture, she shows how an imagination fuelled by reading can help a child through the bewildering thicket of childhood; how music can provide solace and respite from grief over the death of a beloved; how mental travelling can remove a person from a life grown too hard and lead to a new novel about memory. She takes a walk across the vast landscape of Kilauea, the longest continually active volcano on the face of the earth, a landscape that might well be a 3D version of the imagination. She explores how Brueghel's painting, The Fall of Icarus, inspired Auden's great poem, 'Musée des Beaux Arts', and how this poem in turn shaped a novel of her own.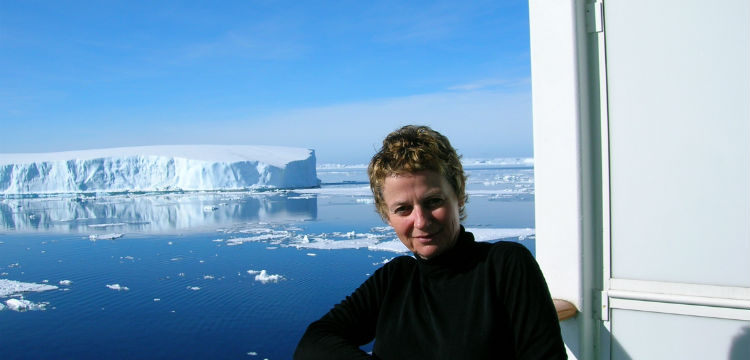 Andrea Goldsmith
She believes that if the imagination is to range freely, in addition to solitude, privacy and contemplation, the demanding, look-at-me, like-me, connect-with-me self needs to be muted. She suggests that the self - promoting it, modifying it, pleasing it, sharing it - has become the paramount creative project in the modern world.
Andrea Goldsmith embraces the digital world but she also thrives on the imagination's power. In her lecture, 'Private Passions and Public Exposures', she reveals that if mindful and selective of what each of these two powerful human spheres can provide, we can have the best of both worlds.
Andrea Goldsmith will be repeating this lecture at 5.30 pm on Friday October 9, City building,182 Victoria Square Flinders University (SA) This email address is being protected from spambots. You need JavaScript enabled to view it. or (08) 8201 5238.
Peter Rose's reviewing workshop and book launch (WA)
ABR Editor Peter Rose will be in Perth in early August for the 2015 WINTERarts program hosted by the UWA Cultural Precinct at the University of Western Australia. In a workshop on reviewing on Thursday, 6 August (11 am - 2.30 pm), Peter Rose will explore questions surrounding what constitutes good criticism and how to advance one's critical skills. The Editor's visit coincides with the launch of his new poetry collection, The Subject of Feeling, at the beautiful Lawrence Wilson Art Gallery on Wednesday, 5 August (5.30 pm for 6 pm start).
What: The Subject of Feeling book launch
Where: Lawrence Wilson Art Gallery
(University of Western Australia, 35 Stirling Highway, Crawley)
When: Wednesday, 5 August, 5.30 pm (for 6 pm start)
Bookings: This is a free public event, but reservations are essential
What: On Reviewing: how to write quality criticism - workshop with Peter Rose
Where: Lawrence Wilson Art Gallery
(University of Western Australia, 35 Stirling Highway, Crawley)
When: Thursday, 6 August, 11 am - 2.30 pm
Bookings: Register for the workshop here
MWF Session: The Politics and Pleasures of Walking
Saturday, 29 August (2pm), Assembly Hall, Boyd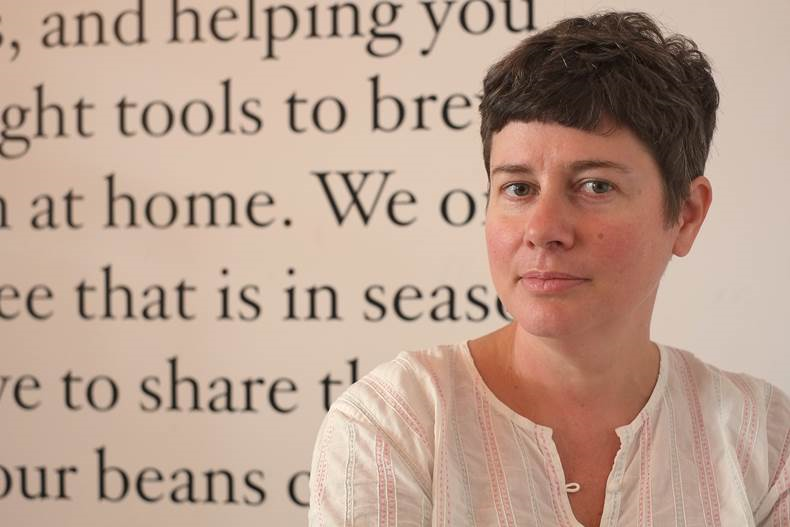 Literary giant Will Self says walking is a political act. Sophie Cunningham agrees: she won ABR's Calibre Prize for an essay on walking that meanders through Alzheimer's, climate change, and New York's streets. Together, they'll meditate on what walking means. Join us for this special celebration featuring light afternoon tea. Hosted by MWF Chair Michael Webster.
For more information and to book tickets, visit the Melbourne Writers Festival website.
September
ABR Brisbane Writers Festival Tour
Thursday 3 to Sunday 6 September 2015
Join us for a stellar weekend of literary events on a winter getaway in Brisbane at the Brisbane Writers Festival. ABR is partnering with Academy Travel for our first literary tour. The tour package includes three nights' accommodation, tickets to festival events, and, of course, ABR hospitality and conviviality.
ABR will have a strong presence at the Festival and in conjunction with the BWF will also present three special events: the ABR Elizabeth Jolley Prize Ceremony, the Jolley Prize winner in Conversation, and launch ABR's new Queensland poetry anthology, States of Poetry. Tour guests will have special access to selected BWF events and get to meet writers and other ABR supporters at this great festival. See Academy Travel's website for bookings and full itinerary details.

ABR Jolley Prize Ceremony (BWF)

Join ABR at the BWF for the Jolley Prize ceremony. Hear readings from the three shortlisted stories before a special guest announces the winner and we formally launch the September Fiction issue! The 2015 Jolley Prize is worth a total of $8,000, with a first prize of $5,000 and supplementary prizes of $2,000 and $1,000. The Jolley Prize will be judged by ABR Deputy Editor Amy Baillieu, poet and academic Sarah Holland-Batt, and author Paddy O'Reilly.

When: September 4 (5pm-6pm)
Where: The Edge, SLQ State Library of Queensland
Bookings: This is a free event but bookings are essential

ABR and BWF present: PoetryQ – Contemporary Queensland Poetry
Join ABR's Queensland 'States of Poetry' Editor Felicity Plunkett as she brings together a group of the strongest poetic voices publishing in Queensland today. Join them for a conversation about Australian poetics and hear readings from Queensland poets Stuart Barnes, Nathan Shepherdson, Sarah Holland-Batt and Lionel Fogarty. Please see the BWF website for more information.
Presented in partnership with Queensland Art Gallery | Gallery of Modern Art (QAGOMA).
When: September 5 (1pm-2pm)
Where: River Room, GOMA
Bookings: This is a free event but bookings are essential
Proust and Montaigne – Writing the Self, May 15 at 6.p.m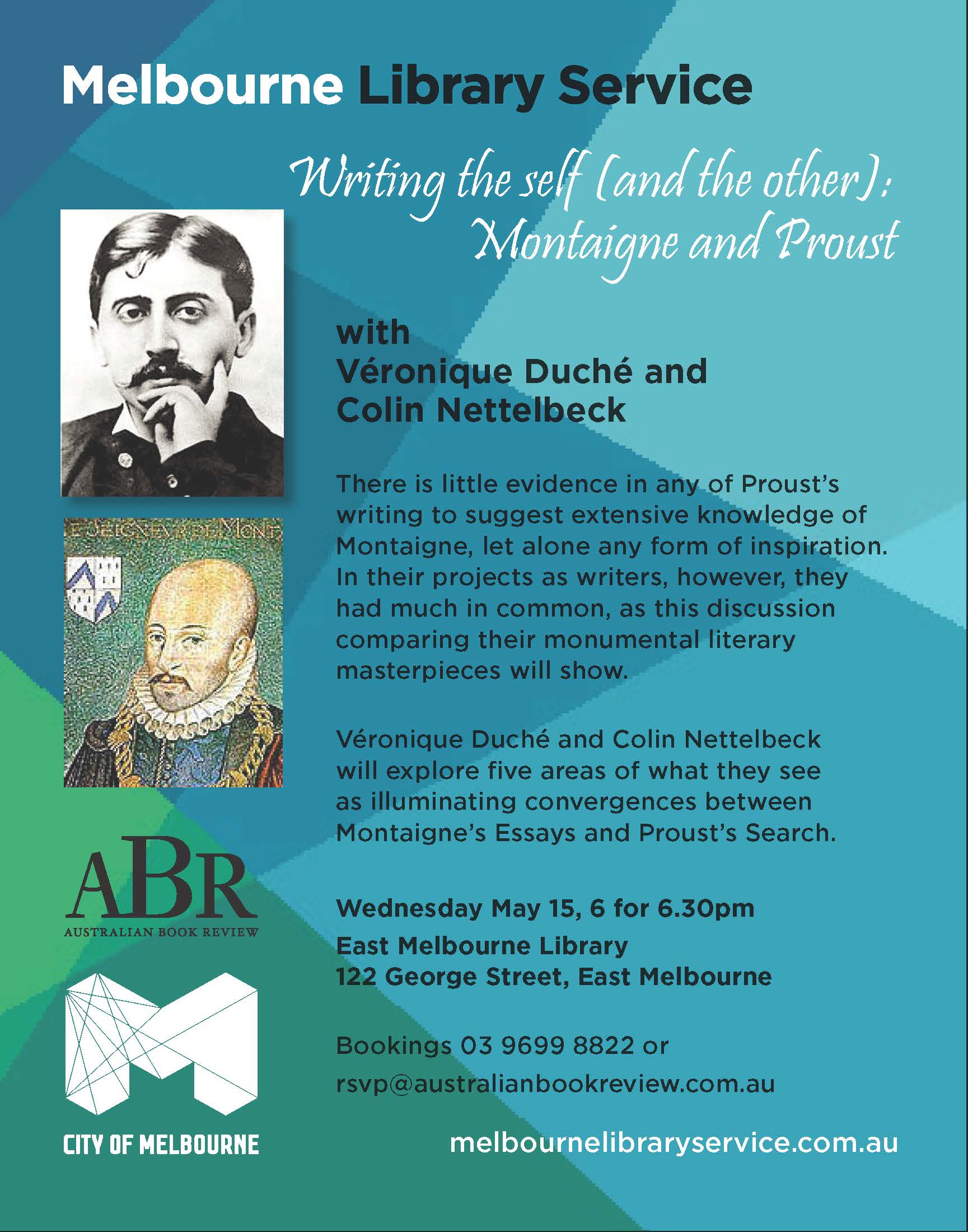 Francophiles, essayists, and Proustians will not want to miss a joint ABR and Melbourne Library Services event to be held in the East Melbourne Library on Wednesday, 15 May (6 p.m.). Noted French scholars and enthusiasts Véronique Duché and Colin Nettelbeck (who reviews Camus's Algerian Chronicles for us in the May issue) will be in discussion about Montaigne and Proust, with particular references to convergences in their remarkable works. This is a free event, but reservations are essential: This email address is being protected from spambots. You need JavaScript enabled to view it. .
Please note this event is now booked out.