Favel Parrett
Sarah Holland-Batt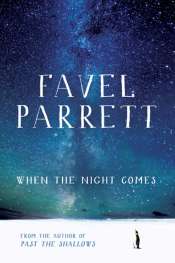 Sarah Holland-Batt reviews Favel Parrett's new novel and the literal and metaphorical meanings of the rough seas her characters' navigate.
More
Amy Baillieu
T
he beauty and danger of the ocean and its unpredictable nature have long been fertile subjects for artists and writers, and the sea a popular and potent metaphor. In Favel Parrett's trim, lyrical début novel
Past the Shallows
, shortlisted for the Miles Franklin Award,the sea is once again symbolic. In fact, nearly everything in this novel feels symbolic, s ...
More