Advances
News from the Editor's Desk - June–July 2018

Ronan Farrow at MWF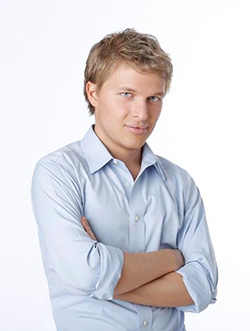 Ronan Farrow (photograph by Heidi Gutman/MSNBC)Ronan Farrow will be a guest at this year's Melbourne Writers' Festival (24 August–2 September). The celebrated author/lawyer/journalist will discuss 'Power, Abuse and Facing Facts' in an event chaired by journalist Tracey Spicer at Melbourne's Athenaeum Theatre on Thursday, 30 August.
Farrow, the son of filmmaker Woody Allen and actress Mia Farrow (and grandson of the Australian film director John Farrow), has been a central figure in uncovering cases of sexual misconduct among men in positions of power, particularly in Hollywood. His gutsy reporting in The New Yorker on Harvey Weinstein's 'systematic, predatory' behaviour was instrumental in the wider #MeToo movement in 2017. This reportage subsequently won The New Yorker the 2018 Pulitzer Prize for public service.
Farrow's new book is titled War on Peace: The end of diplomacy and the decline of American influence (Norton).
For more information about the 2018 Melbourne Writers' Festival visit: https://mwf.com.au/
Jane Hirshfield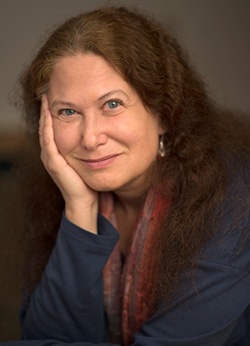 Jane Hirshfield (photograph by Curt Richter)Jane Hirshfield, one of America's most outspoken and influential voices in poetry, feminism, and intellectual life, will visit Australia for the first time in July. People in Melbourne, Sydney, and Mildura will have a chance to hear the poet read from her work (she will also conduct a workshop at Writers Victoria).
Jane Hirshfield, chancellor-emerita of the Academy of American Poets, has published several collections. She will read at the University of Melbourne on 23 July (6 pm), a public event that is co-presented with the School of Languages, Literatures, Cultures and Linguistics in the Faculty of Arts Monash University (register at http://alumni.online.unimelb.edu.au/hirshfield)
The Mildura Writers' Festival runs from 19–22 July. Guests will include David Malouf, Robyn Davidson, and James Ley.
We have much pleasure in publishing Jane Hirshfield's poem 'Interruption: An Assay' in this issue.
Prizes galore
Our voracious judges are currently reading their way through almost 1,200 entries in the 2018 ABR Elizabeth Jolley Short Story Prize, which is worth a total of $12,500. As always, we will publish the three shortlisted stories in our August issue. The winner will be revealed at a special event at fortyfivedownstairs on Monday, 21 August (6 pm – see our Events page). The Jolley Prize ceremony is a free event and all are welcome, but please book via This email address is being protected from spambots. You need JavaScript enabled to view it.. Readings from the shortlisted stories will precede the announcement.
August is also an exciting month for the world's most alliterative of literary prizes. Entries for the 2019 Peter Porter Poetry Prize (worth $8,500) will open on 1 August.
Meanwhile, the 2019 Calibre Essay Prize will open on 1 September – the thirteenth time we have presented Calibre.
Sign up to our free monthly eNews newsletter, follow us on social media (Facebook and Twitter), or visit our website to get all the latest news about our prizes.
SMH Young Novelists
Congratulations to 2014 ABR Elizabeth Jolley Short Story Prize winner Jennifer Down on being named an SMH Young Novelist for the second year in a row, joining previous multiple recipients Emily Maguire, James Bradley, and Sonya Hartnett. Down was chosen in 2017 for her début novel Our Magic Hour, and this year for her début short story collection, Pulse Points, which features her Jolley Prize winning story 'Aokigahara'.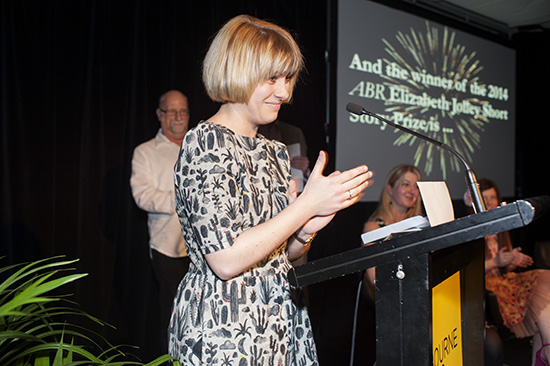 Jennifer Down at the 2014 ABR Elizabeth Jolley Prize ceremony
The other 2018 SMH Young Novelists are Marija Peričić (The Lost Pages), Shaun Prescott (The Town), and Pip Smith (Half Wild).
More than a building
La Mama, one of Melbourne's iconic theatres, has been seriously damaged in a fire. The blaze, started by an electrical fault, occurred on 19 May. No one was injured, and arson is not suspected.
'While there is considerable damage, this has become a restoration project. We will retain as much of the historic structure of the building as possible … we loved our building on Faraday Street, but La Mama is more than a building, and despite our devastation her spirit is strong. Together with our artists, staff and community we will move with strength into the next fifty years and beyond,' said La Mama Artistic Director and CEO Liz Jones and Company Manager and Creative Producer Caitlin Dullard in a joint statement.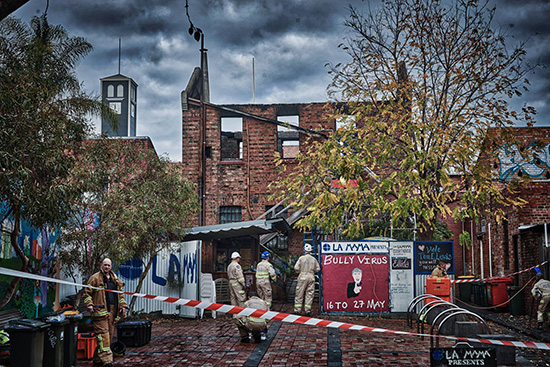 La Mama Theatre after the fire (photograph by Rick Evertsz)
All productions in La Mama's Autumn season will proceed at different venues. For more information, visit La Mama's website or Twitter page.
John Simkin Medal 2018
'Why index?' asks the indispensable Chicago Manual of Style, now in a sixteenth edition, and sumptuously indexed itself. The answer it provides is compelling: 'This painstaking intellectual labor serves readers of any book-length text … An index, a highly organized, detailed counterpart to a table of contents and other navigational aids, is also insurance – in searchable texts – against fruitless queries and unintended results.'
Painstaking this essential labour certainly is, as anyone who has devised one can attest, so it is good to know that the craft of indexing is not entirely overlooked. The Australian and New Zealand Society of Indexers (ANZSI) is seeking nominations from publishers, booksellers, editors, librarians, and indexers for the John Simkin Medal – an award recognising an outstanding index to a book or periodical compiled in Australia or New Zealand. To learn more about the John Simkin Medal, visit the ANZSI website.
Satan Repentant by Michael Aiken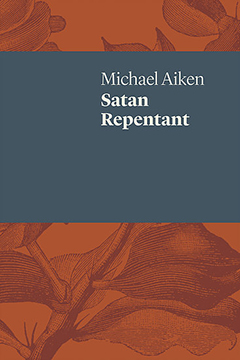 Author James Bradley will launch Michael Aiken's verse novel, Satan Repentant (UWAP, $22.99 pb, 140 pp, 9781742589770), on Saturday 16 June from 4 pm – 5.30 pm at an event at Sydney's Better Read Than Dead bookstore. A reading from Michael Aiken will be followed by informal drinks.
Satan Repentant was written as part of Australian Book Review's inaugural Laureate's Fellowship under the mentorship of David Malouf. The novel is described as 'a violent epic leaping from the cosmological to the infinitesimal, a modern day drama of revenge, resentment, and remorse, telling a new myth of what would happen if Satan tried to apologise and atone for all his crimes.'
David Malouf describes Satan Repentant as a 'tour de force. Michael Aiken, like Milton, Blake and Mary Shelley before him, has created a language, entirely free of place and time, in which to take on dramatically. and with great intelligence and wit, some of the abiding questions – moral, social, theological – at the centre of our culture.'
To register for the event, visit the Better Read Than Dead website.
Melbourne Prize for Literature
Entries are now open for the Melbourne Prize for Literature. The Prize, worth a total of $100,000, is open to residents of Victoria who have been published in any literary genre. Information and entry guidelines are available from www.melbourneprize.org
Winter Reading
Midway through this double issue (June–July), we will publish a smaller online edition with a number of new reviews. Look out for this in the last week of June. If you are signed up for our free e-bulletins, you will receive an email Alert when the mini-issue is published.