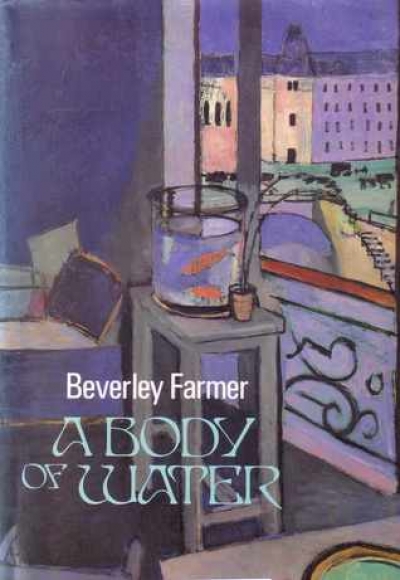 A Body of Water
by Beverley Farmer
University of Queensland Press, 298 pp, $29.95 hb
Essays
A Body of Water
by Beverley Farmer
In this new book, Beverley Farmer quotes George Steiner: 'In modernism collage has been the representative device.' The blurb calls A Body of Water a montage. Well, it's a difficult book to describe. It's not a pasting together, there's no smell of glue about it. Nor is it put together, plonk, thunk, like stones. It's rather, in her own words, an interweaving.
It incorporates five finished stories, a notebook which at times is closely linked, even almost word for word, to some of the stories, quotations from Farmer's favourite authors and from Buddhist sages, and her reflections on them. The notebook is sometimes concerned with events and ideas that later turn into stories, and at other times deals with Farmer's friends and surroundings.

To continue reading, sign in or subscribe to ABR.Subscriptions start from as little as $10 per month. If you need assistance, feel free to contact us.