Australian Book Review
Sophie Knezic
Thursday, 13 December 2018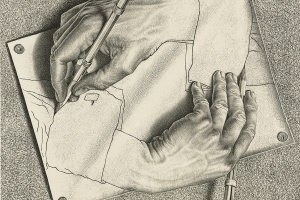 T
he Dutch printmaker M.C. Escher is one of the few twentieth-century artists who became almost universally known by the general public from the 1960s on. Constructed as visual paradoxes with impossible architectures, vaulting perspectives, and dramatic metamorphoses of form, his images startled ... ...
(read more)
Margaret Robson Kett
Monday, 25 July 2016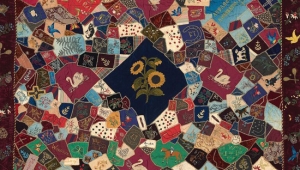 With a needle on cloth, Mary Jane Hannaford preserved her sharp observations of people as stout appliquéd figures set amidst interpretative renditions of Australian animals. Late in life she embroidered favourite verses and slyly captioned her pictures in quilts for her family. Close to one hundred ...
...
(read more)