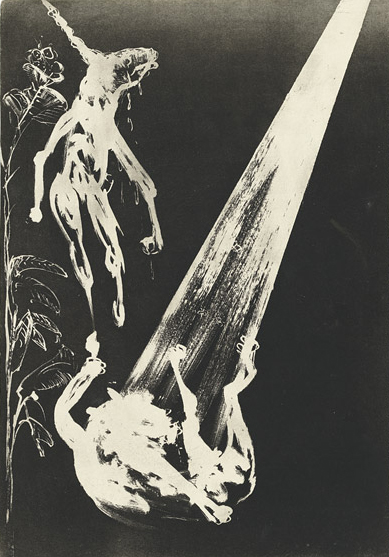 Arthur Boyd, The unicorn and the angel from the series The lady and the unicorn, 1975 (Arthur Boyd's work reproduced with the permission of Bundanon Trust)
The Peter Porter Poetry Prize is one of Australia's most prestigious prizes for a new poem. The Prize – now open to all poets writing in English – is named after the great Australian poet Peter Porter (1929–2010). The Prize was first awarded in 2005 (Stephen Edgar) and was renamed in 2011, following Peter Porter's death.
Entries must be new single-authored poems of up to 75 lines.
The winner receives $5,000 and shortlisted poets receive $500. All the shortlisted poems are published in the magazine.
Entries are now closed.
Judges: Ali Alizadeh, Jill Jones, and Felicity Plunkett
Please read our Frequently Asked Questions page before contacting us with queries about the Porter Prize.
Entrants must read the 2017 Peter Porter Poetry Prize terms and conditions before entering.
Click here for more information about past winners and to read their poems.
Click here for more information about the 2017 judges.
We gratefully acknowledge the long-standing support of Ms Morag Fraser AM, and the support of ABR Patrons. The print is donated by Mr Ivan Durrant in honour of Georges Mora.