Australian Book Review is pleased to announce the shortlist for the 2021 Peter Porter Poetry Prize. First presented in 2005, the Porter Prize is one of the world's leading prizes for a new poem. It is worth a total of $10,000. This year, our judges – John Hawke, Lachlan Brown, A. Frances Johnson, and John Kinsella – had 1329 poems to assess, the largest field in the history of the Porter Prize. To read the shortlisted poems, please click here.
The winner will be announced at an online ceremony at 5pm on January 27. The event will feature the shortlisted poets introducing and reading their poems before a special guest announces the overall winner.
This is a free event but bookings are essential (an access link will be sent out closer to the date): This email address is being protected from spambots. You need JavaScript enabled to view it.
The five shortlisted poems are: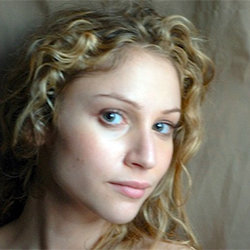 Danielle Blau's Rhyme or Reason: Poets, philosophers, and the problem of being here now is forthcoming from W.W. Norton. Her chapbook mere eye was selected for a Poetry Society of America Chapbook Award and published with an introduction by poet D.A. Powell, and her poems won first place in the multi-genre Narrative 30 Below Contest. Poetry, short stories, articles, and interviews by Blau appear in various pubilcations. A graduate of Brown University with an honours degree in philosophy, and of New York University with an MFA in poetry, she curates and hosts the monthly Gavagai Music + Reading Series in Brooklyn, teaches at Hunter College in Manhattan, and lives in Queens. You can learn more about her at danielleblau.com.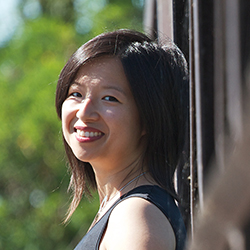 Y.S. Lee's fiction includes the young adult mystery series The Agency (Candlewick Press/Walker Books), which was translated into six languages and has either won or been shortlisted for various prizes. In July 2020, her poem 'Mr. T in Your Pocket' won Arc Poetry Magazine's monthly Award of Awesomeness. She lives in Kingston, Ontario, Canada, within traditional Anishinaabe and Haudenosaunee territory.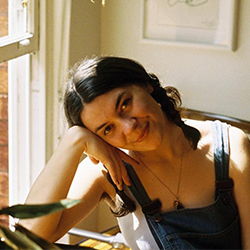 Jazz Money is a poet and filmmaker of Wiradjuri heritage, currently based on the beautiful sovereign lands of the Darug and Gundungurra nations. Her poetry has been published widely and reimagined as murals, installation, and film. Jazz is the 2020 winner of the David Unaipon Award from the State Library of Queensland, and her début collection of poetry is forthcoming from University of Queensland Press in 2021.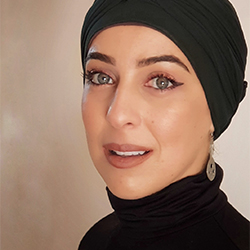 Sara M. Saleh is the daughter of migrants from Palestine, Egypt, and Lebanon, living and learning on Gadigal land. A human rights activist, community organiser, and campaigner for refugee rights and racial justice, she has spent over a decade in grassroots and international organisations in Australia and the Middle East. Her poetry and writing has been published in English and Arabic in various places. She is co-editor of the recently released anthology, Arab-Australian-Other: Stories on Race and Identity. She is currently developing her first novel as a recipient of the inaugural Affirm Press Mentorship for Sweatshop Western Sydney.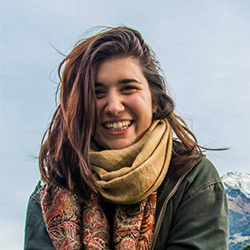 Raisa Tolchinsky is a poet, editor, and teacher. She has previously lived and worked in Chicago, New York, Italy, and Iceland, and she is trained as an amateur boxer. Raisa received her BA in English Literature and Italian Studies from Bowdoin College and the University of Bologna. Currently, Raisa is a Poe/Faulkner fellow in poetry at the University of Virginia. More of her work can be found at www.raisatolchinsky.com
Congratulations to the full longlist:
Danielle Blau (USA), 'The Vernal Equinox Story' – Shortlisted
Bonny Cassidy (Vic.), 'Title' – Longlisted
Suzanne Cleary (USA), 'For the Poet Who Writes to Me While Standing in Line at CVS, Waiting for His Mother's Prescription' – Longlisted
Justin Clemens (Vic.), 'Thus Spuke Zerothruster' – Longlisted
Kristen Lang (Tas.), 'framing the mirror' – Longlisted
Anthony Lawrence (QLD), 'Levitation' – Longlisted
Y.S. Lee (Canada), 'Would You Rather' – Shortlisted
Fiona Lynch (Vic.), 'The Audit' – Longlisted
Damen O'Brien (QLD), 'Carpool' – Longlisted
Jazz Money (NSW), 'bila, a river cycle' – Shortlisted
Sara M. Saleh (NSW), 'A Poetics of Fo(u)rgetting' – Shortlisted
Raisa Tolchinsky (USA), 'before dawn, with the street lamp's beam across your face'– Shortlisted
---
Click here for more information about past winners and to read their poems.
We gratefully acknowledge the long-standing support of Morag Fraser AM and Andrew Taylor AM.