Calibre Essays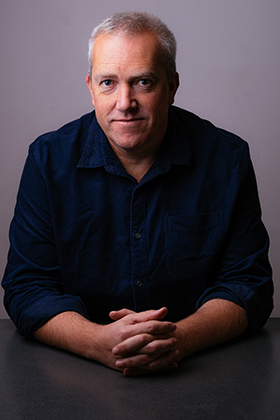 Michael Winkler (photograph by Chris Riordan)M
Michael Winkler
Monday, 23 May 2016
The history of my onomastic apprehension and misapprehension about the big thing in the middle of Australia: It is called Ayers Rock. No, it is ...
...
(read more)
In 2013 we published Martin Thomas's Calibre Prize-winning essay '"Because it's your country": Bringing Back the Bones to West Arnhem Land'. This powerful story of the repatriation of Aboriginal bones soon became the best read article on our website and we are delighted to be able to launch the ABR podcast with it.
...
(read more)
Sophie Cunningham
Wednesday, 22 April 2015
Percy Grainger walked to avoid self-flagellation. David Sedaris walked to placate his Fitbit. Virginia Woolf walked the streets of London, and later the South Downs, endlessly: because she loved it, because she was walking her dogs, because she needed to think clearly. For Henry Thoreau, every walk was a sort of 'crusade' ...
...
(read more)
Mark Tredinnick
Thursday, 08 January 2015
During a lull in the fiercest weather event the south-east of the continent has seen in thirty years – we call them 'events' these days, as though someone's putting them on – I went out on a Sunday morning and bought myself a book.
I should tell you that we live on an acre in the country one hundred and t ...
David Hansen
Thursday, 08 January 2015
I am at the exhibition 'National Treasures from Australia's Great Libraries'. I have come to see a picture of a man named Bungaree. I am standing in front of him, but I am distanced. The painting is glazed, low-lit, hung on a wall on the far side of quite a deep display case. If I stand up straight he is in focus, but too far away for me to see the details. As ...
Lorna Hallahan
Thursday, 08 January 2015
Odd to start by quoting P.G. Wodehouse: 'She was a girl with a wonderful profile, but steeped to the gills in serious purpose.' Bertie Wooster is complaining, in 'Jeeves Takes Charge'1, about Honoria Glossop, who has forced upon him 'Types of Ethical Theory'. 'Odd' because anyone steeped to the gills i ...
David Hansen
Thursday, 08 January 2015
Whereof one cannot speak, thereof one must be silent.

Ludwig Wittgenstein, Tractatus Logico-Philosophicus (1922)
For what it is worth, my own view is that in contemporary Australia the dialectical quest for truth about the indigenous culture, by open argument and counter-argument, is no less important ...
Jane Goodall
Wednesday, 07 January 2015
Fingerprints have associations of guilt, but the footprint traditionally speaks of innocence. Think of Good King Wenceslas and his pageboy, crossing the moonlit snow to deliver food and fuel to the poor:
Mark my footsteps, good my page,
Tread thou in them boldly
Thou shalt find the winter's rage
Freeze thy blood less coldly.
Kevin Brophy
Wednesday, 07 January 2015
I have never been good at violence. Not even at mild arguments. So when the brick came smashing through our bedroom window in the middle of the night,I leapt from our bed and screamed. Our children came running in, more worried and frightened by the noise I had made than by the brick or by the glass scattered on our floor. This is all history now. Well, not quite. A ...