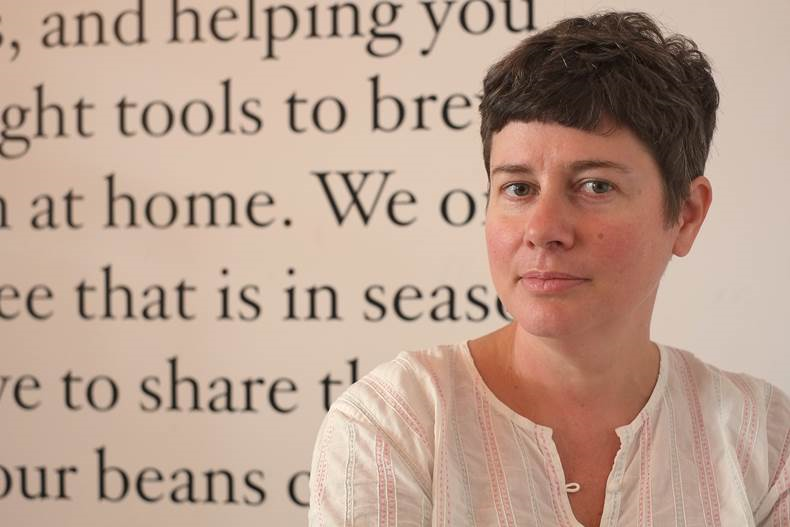 Sophie Cunningham'Staying with the trouble' covers very different terrain from that of Martin Thomas's and Christine Piper's celebrated Calibre-winning essays: '"Because it's your country": Bringing Back the Bones to West Arnhem Land' (2013) and 'Unearthing the Past' (2014), which dealt with historical wrongs and biological horrors, respectively. In her essay, Sophie Cunningham describes an epic walk up Broadway in New York, and others like it. The tone is self-deprecating, conversational, and 'gloriously social', but all sorts of themes arise along the way: Alzheimer's, Horseshoe Crabs, history, writers, violence against women, racism, Selma, and climate change. It is a celebration of 'randomness', but also testifies to Sophie Cunningham's belief in the importance of 'staying with the trouble'.
On learning that she had won the Calibre Prize, Sophie Cunningham, who recently moved from Brooklyn to San Francisco, told Advances: 'I wrote this essay with no expectations, from a concern with how one narrates the personal and fragmented while chronicling issues as broad as climate change and mass extinction. I had become obsessed with walking and needed a deadline. The Calibre Prize has rewarded a rich variety of writers who have tackled an extraordinary range of topics. Each year I've read the winner and been inspired. I feel incredibly honoured to now be among these winners' number.'
This is the ninth time that ABR has offered the Calibre Prize, which is intended to advance the essay form in this country. We look forward to offering Calibre again in 2016.
Sophie Cunningham's winning essay is published in the May 2015 issue of ABR.

Click here to download the media release.
Purchase the May 2015 print edition.
Subscribe to ABR Online to gain access to this issue online, plus the ABR archive (containing all Calibre Prize essays published from 2011).
Click here for more information about past winners.
Click here for more information about the judges.
We gratefully acknowledge the long-standing support of Mr Colin Golvan QC.