Yet whether Soderbergh is teaming up with George Clooney to remake an old Rat Pack caper (Ocean's Eleven [2001]) or chronicling the battles of Che Guevara (Che [2008]), most of his films share a throwaway quality, with few signs of emotional investment. This gives a critic something to wrestle with: setting aside the issue of Soderbergh's 'personality' (or lack of one), is there a larger project that binds together all his incessant activity? And if he does have such a project, how successfully is he pulling it off?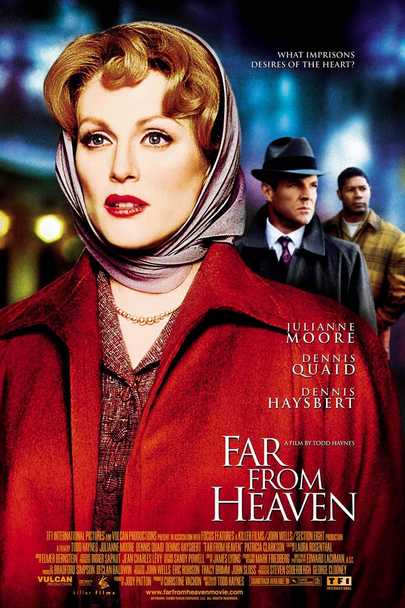 Far From Heaven, Todd Haynes (2002)
These questions are posed but not wholly answered in The Cinema of Steven Soderbergh, an occasionally insightful study that is very much a mixed bag. On the acknowledgments page, the American authors Andrew deWaard and R. Colin Tate describe themselves as 'a couple of eager graduate students who figured "Why not? Let's write a book"'. This disarming enthusiasm helps maintain the reader's interest when the going gets tough, as it quickly does, thanks to a style that manages to be jaunty and turgid at the same time, filled with would-be playful coinages like 'sellebrity' and 'provoc-auteur'.
While the book is structured thematically rather than chronologically, deWaard and Tate employ no consistent theoretical framework, spicing the text with references to any big-name thinker whose ideas seem vaguely relevant: a touch of Deleuze, a hint of Jameson, a pinch of Žižek. Frequent Wikipedia-style digressions supply background information on topics of marginal relevance: this is a book that feels obliged to trace the history of dialectical reasoning back to ancient Greece, while also noting the two separate occasions when Clooney was named People magazine's Sexiest Man Alive.
For me, alarm bells started to ring on the first page of the introduction, where Soderbergh is described as 'by far the most prolific filmmaker of his time'. It is unclear whether the word 'American' has invisibly been added to this sentence, or whether deWaard and Tate have simply failed to note the existence of Raul Ruiz, Takashi Miike, and Johnnie To (in fairness, Ruiz does rate a brief mention at a later point). There are other worrying lapses: a lengthy discussion of intertextuality in Soderbergh's retro action thriller The Limey (1999) never mentions that film's most obvious source, John Boorman's Point Blank (1967).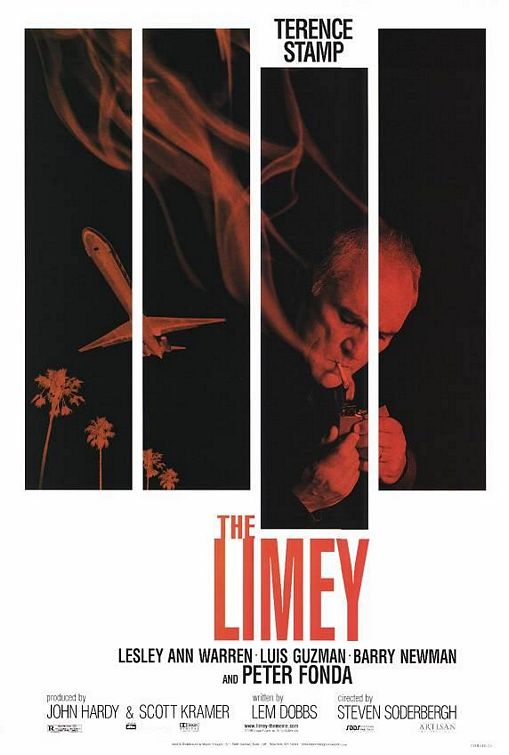 Still, the chapter on The Limey is one of the book's strongest, along with the matching analysis of Solaris (2002). Both films centre on heroes who must explore the past to overcome trauma – and hence both can be interpreted, without much strain, as parables about Soderbergh's own 'anxiety of influence'. While Solaris is a remake of Andrei Tarkovsky's 1972 science fiction classic of the same title, deWaard and Tate show that Soderbergh also quotes extensively from Stanley Kubrick's 2001: A Space Odyssey (1968). Though the authors never quite connect the dots, there can be little doubt that Soderbergh's true artistic father is Kubrick, another emotionally distant 'gearhead' known for hopping between genres while constantly experimenting with storytelling techniques.
Less persuasive are the authors' consciously provocative efforts to brand Soderbergh a 'guerrilla filmmaker' in the tradition of the radical Third Cinema movement. Though clearly of liberal bent – and deeply interested in the workings of capitalism – Soderbergh has generally distanced himself from the notion that his films are meant to convey a political message ('Ideology is the enemy of problem-solving,' he has said). His disaster movie Contagion (2011) treats a dissident blogger (Jude Law) as a quasi-villain, while Ocean's Eleven merely follows convention in pitting wicked corporations against honourable old-school crooks.
Then again, Soderbergh and Clooney really were getting away with something with Ocean's Eleven and its sequels: the success of the series helped to finance many smaller, riskier projects from their production company, Section Eight, and the films are full of in-jokey allusions to this real-life 'scam'. Self-referential play of this kind is probably the closest thing Soderbergh has to a signature, but when deWaard and Tate poetically describe him as a 'purveyor of the long con', some ambiguity remains as to whether he is ultimately conning his backers, his audience, or himself.
Perhaps it is a little of all three. Soderbergh, like Kubrick, favours rogue protagonists defined in part by the systems they struggle against, reflecting the film-maker's own conflicted position within an industry he both subverts and serves. As good modern humanities scholars, deWaard and Tate are of course willing to grant that their subject functions as something other than a pure, singular, uncompromised author. Yet, in practice, they spend far more time praising his achievements than they do pondering what the gaps and evasions in his films might imply. In other words, they are reluctant to read this body of work as symptomatic – which makes much of their analysis oddly redundant, given that many of Soderbergh's films practically interpret themselves. An artist this knowing surely deserves a more challenging, suspicious look.