Colin Golvan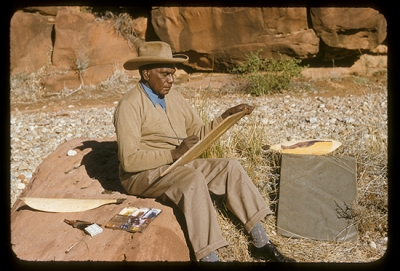 Following a concerted media and legal campaign, the Namatjira Legacy Trust has succeeded in securing the ownership of the copyright of Albert Namatjira following a recent resolution of claims made by the Trust against the long-time copyright owner Legend Press ...
...
(read more)
You see them driving from Kings Canyon to Alice Springs, the majestic ghost white river gums depicted so faithfully in the paintings of Albert Namatjira. You would think you were looking at a Namatjira painting. And then there is the vista of the craggy hills of the West McDonnell Ranges in their mysterious blue hue – a signature feature of Namatjira's art.
...
(read more)
In this week's ABR podcast Peter Rose talks to Colin Golvan QC – a lawyer specialising in intellectual property – about new threats to Australian creativity, chiefly the proposed removal of restrictions on parallel importation, as recommended by the Productivity Commission.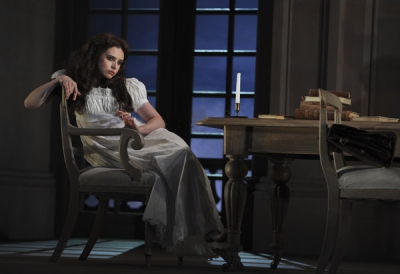 Many wonderful things have been written about this sprawling gem of a play since it was first staged in 1993. Two decades later, it still bamboozles, delights, and moves its audience in its uncompromising search for meaning in love and science. This was a production in genuine homage to one ...
...
(read more)
To highlight Australian Book Review's arts coverage and to celebrate some of the year's memorable concerts, operas, films, ballets, plays, and exhibitions, we invited a group of critics and arts professionals to nominate their favourites – and to nominate one production they are looking forward to in 2016. (We indicate which works were reviewed in Arts Up ...
Leading arts critics and professionals nominate some of their favourite performances for 2014.
...
(read more)