Butler to the World: How Britain became the servant of tycoons, tax dodgers, kleptocrats and criminals by Oliver Bullough
Profile Books, $39.99 hb, 273 pp
Politics
Fiscal fellow travellers
Abetting Putin and his cronies
The ongoing war in Ukraine is not mentioned in Oliver Bullough's new book, Butler to the World. That is not unexpected: it went to press before Russia invaded Ukraine. But Vladimir Putin's illegal and reprehensible invasion looms large over this excellent new book about Britain's role in enabling financial crime. The invasion is an acute example of the real-world consequences of this industry.
Thus, on 9 April 2022, Bullough wrote in a column for the Guardian: 'the Kremlin is solely to blame for the horror it is inflicting on the Ukrainians, but its ability to wage war derives from the wealth it has accumulated. And that is something we share responsibility for, and something we should address as urgently as we are providing Kyiv with missiles to destroy Russian armoured vehicles.'
Continue reading for only $2.50 per week. Subscribe and gain full access to Australian Book Review. Already a subscriber? Sign in. If you need assistance, feel free to contact us.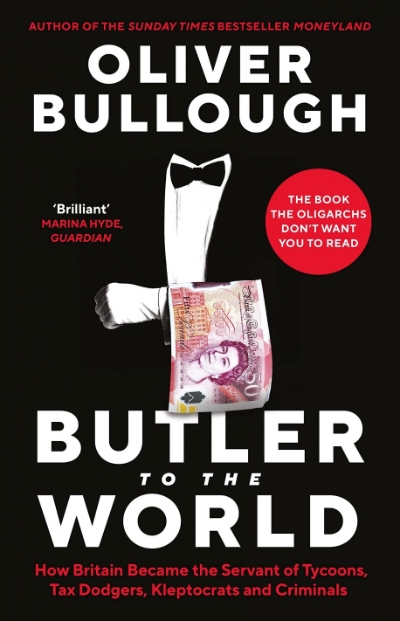 Butler to the World: How Britain became the servant of tycoons, tax dodgers, kleptocrats and criminals
by Oliver Bullough
Profile Books, $39.99 hb, 273 pp