Commentary
Shouting Abortion
A doctor reflects on the politics and economics of terminations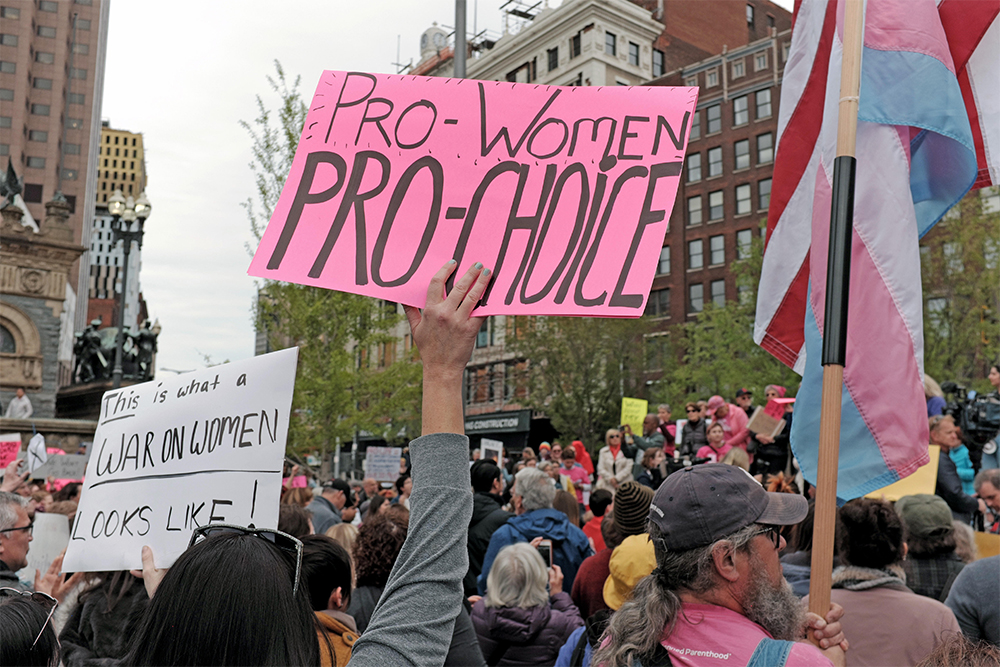 I performed my first abortion when I was twenty-five years old. I didn't want to: I had seen abortions performed before and knew the procedure was messy and brutal. The women were lightly anaesthetised, unparalysed, not intubated. Sometimes a woman would twitch, even flinch, under the anaesthesia as her cervix was dilated and her uterus evacuated. I wondered if any of the women knew in a visceral sense what was being done to their bodies. Being pregnant, and then not; afraid, and then less so, the immediate problem solved, the deeper concerns of poverty and violence left untouched by my team. I would see them afterwards. No complications. No, you don't need to pay. Yes, you can go. By the way, would you like a script for the pill?
I wondered if I should make the transition from onlooker to apprentice. In my obstetrics training, this particular surgery was considered optional; there was no pressure to participate. I didn't have to be in the operating theatre if I felt that being a witness would conflict with my beliefs. But I showed up, mastered my distress, and watched, flinching at the noises and bright lights that never bothered me ordinarily: the unwieldy theatre spotlight, the legs draped, the vagina on show for all to see, the pregnancy hidden within its folds. Under anaesthetic, you leave personhood behind, you become less a conglomeration of thoughts and feelings and more a type of living puzzle while your body is altered in some way, under the knife, as surgeons say. The drapes isolate the region of interest, cover the remainder, a sort of purdah of the animated self, a necessary alibi for the surgeon to enable that invasion of the bodily sanctity that constitutes all surgery. Cold steel cures.
The anaesthetist was casual, chatty. It's a simple procedure; even relatively junior anaesthetic trainees are expected to be up to the task by the end of their first year. He was entitled to sit in the background, legs crossed, his upper foot, clad in bright theatre clogs, rotating counter-clockwise, lazily. The registrar scurried around, trying not to let his anxiety show, the IV line was in, saline running, and the patient was off, unconscious.
I once read an article in the feminist press: 'An Abortionist Speaks'. The author wrote that there was no room for sitting on the fence. If you believe in abortion and are able to provide them, you should act on your beliefs. To believe in the right to abortion and then fob off the task to others is cowardice. Next day, in theatre, I performed my first abortion. It wasn't technically difficult – the techniques are similar to those used in miscarriages. There was just more – more tissue – to evacuate. The patient didn't lose much blood, the procedure was uncomplicated. Though it was messy and loud, it was over in a few minutes. I did a good job, not a great one. There was room for improvement, with practice. Wordlessly, the obstetrician in charge of the list patted me on the shoulder. It was done.
Continue reading for only $2.50 per week. Subscribe and gain full access to Australian Book Review. Already a subscriber? Sign in. If you need assistance, feel free to contact us.