Interview
An interview with Jennifer Mills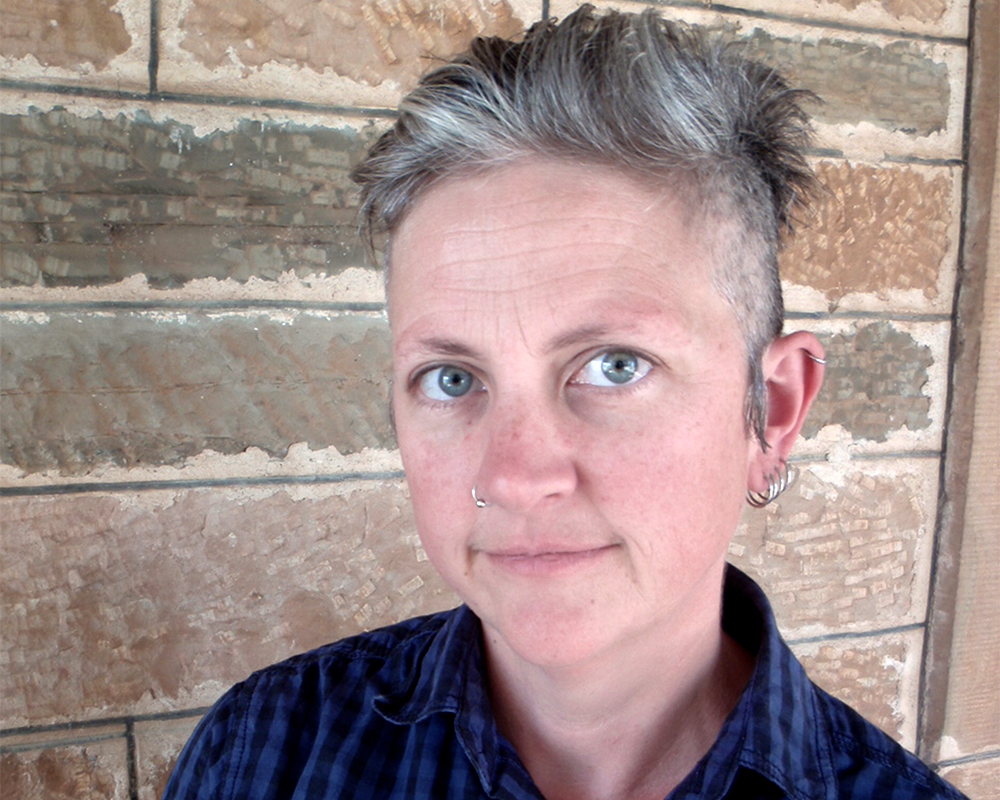 Jennifer Mills is the author of the novels The Airways (Picador, 2021), Dyschronia (Picador, 2018), Gone (UQP, 2011), and The Diamond Anchor (UQP, 2009) and a collection of short stories, The Rest Is Weight (UQP, 2012).
---
If you could go anywhere tomorrow, where would it be, and why?
Home to Kaurna Yerta (Adelaide). I should be there already, but when the federal government halved the international arrivals cap my flights were cancelled at the last minute. I'm now one of many thousands of Australians stranded overseas – in Italy, in my case.
What's your idea of hell?
Hell is just a fiction. But that's not to say that human beings aren't capable of constructing impressions of it. Indefinite detention on Nauru or Manus Island spring to mind.
What do you consider the most specious virtue?
The accumulation of wealth.
What's your favourite film?
This changes often. Anything with Ingrid Bergman in it is usually a safe bet. More recently, Bong Joon-ho's Parasite (2019) and Jordan Peele's Get Out (2017) have become instant faves.
And your favourite book?
I usually cite The Dispossessed (1974) by Ursula K. Le Guin. It's a book that taught me to dismiss the false dichotomy between science fiction and literature, and showed me that politically engaged fiction didn't have to come at the expense of story, curiosity, or heart. Reading it for the first time in my early twenties was like opening a door in the universe.
Name the three people with whom you would most like to dine.
My nieces.
Which word do you most dislike, and which one would you like to see back in public usage?
I like all the words! Each and every one has its beauty and its uses. But in terms of public discourse, I'd love to see less us and them, and a lot more of the common.
Who is your favourite author?
Aside from Le Guin, there's Alexis Wright, Octavia Butler, Julie Koh, Ali Smith, Elizabeth Tan, James Baldwin, Alison Whittaker, Yu Hua, Virginia Woolf, Josephine Rowe, Judith Butler, Fyodor Dostoevsky, Tom Cho, Italo Calvino, Melissa Lucashenko, Colm Tóibín, Elif Shafak, Kim Scott, Franz Kafka ...
And your favourite literary hero or heroine?
Orlando.
Which quality do you most admire in a writer?
Perseverance in the pursuit of a singular vision.
Which book influenced you most in your youth?
Pippi Longstocking. But I've still never managed to lift a horse.
Name an early literary idol or influence whom you no longer admire – or vice versa.
I have a terrible memory, so if I ever showed poor judgement in the past I have by now conveniently forgotten it.
Do you have a favourite podcast?
I love Ear Hustle and Birds Eye View. LeVar Burton has generously introduced me to so many great short story writers with LeVar Burton Reads. The Garret's long-form interviews are an absolute gift. I just listened to the first episode of It's A Mind Field! and I already know it's a keeper.
What, if anything, impedes your writing?
The need to support myself financially with freelance work often gets in the way, though I appreciate how it paces out the more creative labour. I try not to get in the way of myself, but it does happen.
What qualities do you look for in critics, and which ones do you enjoy reading?
A good critic should engage the work on its own terms and be able to draw on a depth of historical, political, and cultural sources to put it in context. Ideally, they should see and understand the labour in something, acknowledge how it's made. I love Anwen Crawford's writing for all these qualities.
How do you find working with editors?
I've never studied creative writing, so I learned/am learning to write in three main ways: from reading, from practising, and from working with editors. Great editors bring out the best in your work, make you clarify your thinking. It's an honour and often a relief to feel something you made being carried forward by that collaboration.
What do you think of writers' festivals?
They can be wonderful conversations or empty rituals – usually a bit of both.
Are artists valued in our society?
We can be, but we have to get better at demanding our worth. This includes standing up for fair pay and conditions, which are always being eroded. There's a perception that we work as isolated individuals, but I think we're really more of an ecosystem, full of complicated interdependencies. We're strongest when we band together and support each other. We need to show solidarity with other people in precarious work. The support from authors for the recent successful industrial action at Better Read Than Dead bookshop was encouraging.
What are you working on now?
I always have more ideas than time, and I dislike being bored, so I'm an incurable multitasker. Apart from trying to get a flight home, I'm working on a new novel, several short stories, and an essay or two, with a couple of interesting collaborations on the side.