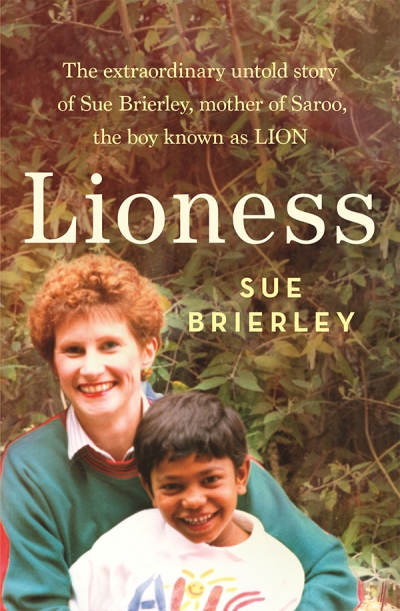 Lioness: The extraordinary untold story of Sue Brierley, mother of Saroo, the boy known as Lion
by Sue Brierley
Viking, $34.99 pb, 271 pp
Memoir
Sue and Saroo
A memoir of motherhood
The vision was of a brown-skinned child standing by her side. She sensed it so keenly that she could even feel the child's warmth. It was so striking she wondered about her sanity … but as time went by, she became more comfortable with her vision, accepted it as something precious, a visitation of some sort that only she knew about.'
Saroo Brierley related this life-changing vision from his adoptive mother Sue's childhood in his memoir A Long Way Home (2013). That book told of how, aged five, he became separated from his brother at a railway station in Burhanpur, in the state of Madhya Pradesh. By accident he was locked in a train compartment, and ended up 1,400 kilometres away in what is now known as Kolkata. He lived on the streets, friendless and unable to make himself understood – his name was even changed through mispronunciation from 'Sheru' (Lion). He was taken into an orphanage. Sue and John Brierley later adopted him and gave him a new life in Hobart.
---
Sign in
to continue reading this article.Not a subscriber?
Subscribe
to
ABR
for as little as $10 per month. If you need assistance, feel free to
contact us
.