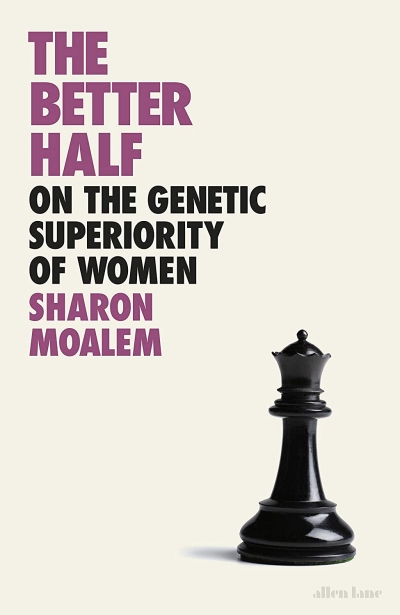 The Better Half: On the genetic superiority of women
by Sharon Moalem
Allen Lane, $29.99 pb, 288 pp
Society
The Better Half: On the genetic superiority of women
by Sharon Moalem
All authors who are releasing new books during the global pandemic are at a disadvantage, but some less so than others. It helps to have a title that speaks to the moment, which The Better Half, with its central thesis that women are 'genetically privileged', certainly does. The coronavirus, we have learnt, tends to affect men more severely than women. Some have attributed the discrepancy to men being more likely to engage in risk-taking or health-compromising behaviours, while other experts have advanced a genetic explanation.
Clinical trials have begun in which male patients with Covid-19 have been injected with oestrogen to test the hypothesis that women are advantaged by their greater production of sex hormones. In The Better Half, physician and genetics researcher Sharon Moalem proposes a related theory: the female's XX chromosomes are why 'women are simply stronger than men at every stage of life'. No surprise then that his captivating thesis has animated a number of think pieces on men and the coronavirus, even though his book was written well before it.

Subscribe to ABR
for as little as
$10 a month
to read the rest of this article.If you are already a subscriber, click 'Sign In' in the top left-hand corner of the screen. If you require assistance,
contact us
or consult the
Frequently Asked Questions
page.