You probably own a smartphone. Chances are it's in your pocket right now, or at least within arm's reach – don't pick it up. Fight the habit. Besides, you've probably checked it in the last fifteen minutes. If you are an average user, intentionally or not, you will spend three to four hours looking at its screen today. If you did check your phone after the second sentence, then well done for making it back to this piece, although (according to some research) it probably took you about twenty-five minutes to refocus.
Acknowledgment is the first step to recovery: we are not in control of how we use our phones. It's not a case of no longer being in control – we never were. Buried among all the other revelations about the dark sides of technology has been a growing awareness that software is designed to be addictive. 'Persuasive technology' is the sanitised name Silicon Valley gives to technology that acts to change the behaviour of the user. Think of brightly coloured app icons that lure unthinking taps, or notifications delivered at random time intervals to reinforce the habit of checking your phone or social media. They are the same kind of psychological hacking techniques used by the makers of the pokies. Like corporate Dr Frankensteins, the tech giants are in the business of collecting eyeballs – and screw the ethics.
Once people understand what the new ubiquity of technology can and is doing to us, a few responses are typical, of which apathy is by far the most common. Sometimes optimism, sometimes despair – too rarely, outrage. But mostly: apathy, apathy, apathy.
In his excellent Quarterly Essay, Sebastian Smee finds a new response. His reaction to the unfolding dominance of digital technology is a complex and thoughtful assertion of the value of those things in human life that digital life has sidelined. Complex, but never complicated: Smee is too good a writer to ever put together a difficult sentence. For decades Smee has been an art critic, and a very fine one (the Pulitzer Board thinks so too – he won the Pulitzer for Criticism in 2011). Hence the unique talent Smee brings to this topic is the ability, at any point, to reach with precision towards the world of art and retrieve the perfect metaphor. In a section on the permissive anonymity of the internet, Smee pivots into a description of the sculptures of Franz Xaver Messerschmidt, who, at the end of his life, would stand in front of a mirror, 'tense his body, contort his face and record what he saw in the mirror in three dimensions'. The busts that resulted are vexed, manic, gleeful, enraged, and distressed, all of them hyperbolically so. The same is true on social media, Smee suggests – the human urge to pull faces just needs a medium.
In another section, Smee suddenly halts his explanation of the human biases that are inevitably coded into algorithms – never a thrilling or easy topic – to offer a description of Paul Cézanne's brushstrokes. Cézanne's great contribution to the development of painting, Smee says, was brushstrokes so closely woven that 'it's hard to be sure which brushstroke is in front and which behind, and impossible to say which part [of a painting] is more important'. A Cézanne painting is great because of this holistic attention to the 'rippling mosaic' of life, in all of its interlocking and interdependent details. On the other hand, when someone writes an algorithm, they have to decide which information is important before they begin: there's no way an algorithm could ever come close to this full a representation of reality.
Perhaps Smee's conclusions – about the manic unreality of the internet, or the assault on our attention spans, or the inherent limitations of algorithms – are not new, and perhaps computer scientists will not think them very subtle. That's hardly the point. The widespread apathy shows us that we don't need new conclusions; we have yet to really come to terms with what we already know. The consummate critic, Smee writes to give us new perspectives on old topics, to equip us with language that fizzes and metaphors that restart the mechanisms of thought.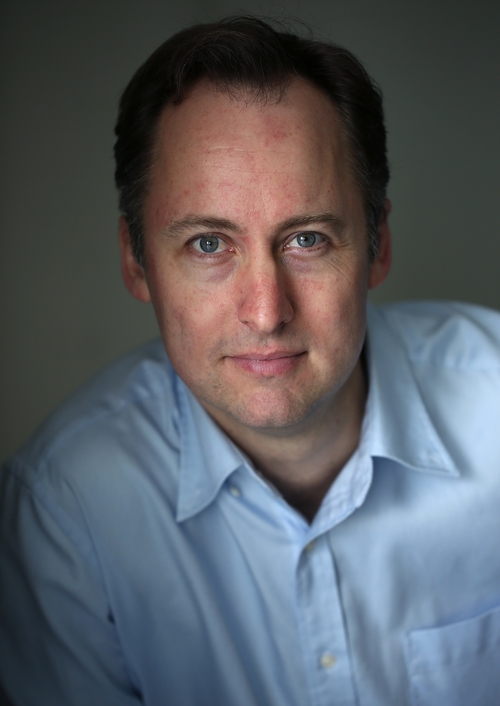 Sebastian Smee (photograph by Pat Greenhouse)But that's not all the essay does. As you read, you come to realise that the digressions into the world of art are much more than merely illustrative. Throughout, Smee argues for the value of giving loving attention to our own inner lives and outer worlds. In the end, this is not an argument best made through logical persuasion. To really get it, you have to feel it for yourself, which is the effect Smee attempts to achieve in his loving discussions of works of art that, for him – and for us, if we're receptive – open up the world. The method is the message. Art criticism brings us closer to art, and art brings us closer to the grit and fullness of reality. Reality – that which is fresh and solid and surprising and pre-existing and non-conforming. The original, in all senses of the word.
Smee succeeds, masterfully, and does it all in just fifty-six pages (the rest of the volume is correspondence in reply to Laura Tingle's previous Quarterly Essay). It's short enough to read in one burst. Try and do so without mindlessly picking up your smartphone halfway, and maybe, by the end, you'll think twice before you pick it up again.