Fiction
Emily Gallagher reviews four new Young Adult novels
On 20 August 2018 the ABC aired a 'special literary edition' of Q&A during the Melbourne Writers Festival. It had a stellar line-up: John Marsden, Maxine Beneba Clarke, Sofie Laguna, Michael Mohammed Ahmad, and Trent Dalton. Viewers must have been optimistic. Were Q&A's producers indulging in a long hour of lively literary debate? Unfortunately, they were not. But even though politics overshadowed much of the discussion that evening, the panellists made a considerable effort to draw on their expertise as writers rather than as political commentators when answering questions from the audience.
One of the most thought-provoking questions of the night came from Laguna, who wondered about the role of fiction given the issues we are facing as a society. Can fiction help us 'inch a little closer to the truth', as Marsden suggested? Can it help us interrogate the politics of fear and racism, or even inject new idealism into politics? Later in the episode, Tony Jones followed up with a question of his own, asking Laguna if it is the role of the writer to be a 'provocateur'. Nodding thoughtfully, Laguna agreed that it was.
While not all novelists have readily embraced the role of provocateur, many have been drawn to the novel's power to provoke. Four new-release Young Adult novels – Alison Evans's Highway Bodies, Astrid Scholte's Four Dead Queens, Neil Grant's The Honeyman and the Hunter, and Helena Fox's How It Feels to Float – showcase the continued ingenuity of Australian fiction writers in confronting the social and political issues facing today's youth. Together these novels dismantle caricatures of queerness, mental illness, and racism, and explore questions of belonging, power, grief, family, and love.
Of the four, Highway Bodies (Echo Publishing, $22.99 pb, 376 pp, 9781760685027) is most likely to surprise. This is the fourth book from Alison Evans, an emerging non-binary author. Set in contemporary Melbourne, it features several queer and gender-non-conforming teenagers in the midst of a zombie apocalypse. In a post-The Walking Dead era, zombies will give some readers cold feet, but these mindless flesh-eating creatures have long held immense symbolic power in popular culture. They have represented all kinds of social anxieties, from fears of voodooism, communism, and nuclear war to the all-consuming force of capitalism. In Highway Bodies, Evans reveals the enduring elasticity of the genre by using it to isolate and represent the queer community. Not just another post-apocalyptic thriller, Highway Bodies reads like an allegory of growing up queer in an often hostile world. Even as zombies ravage Melbourne, darker, more dangerous enemies lurk among the survivors: cars 'full of white [bogans]' that will 'fuckin kill ya jus for lookin at em wrong' and a hyper-masculine, queerphobic cult working to establish a 'civilised' safe haven.
A well-written novel, Highway Bodies eloquently balances absurdity, obscenity, violence, humour, and emotion. While the plot is sometimes underdeveloped – characters wandering aimlessly in the bush or suburban Melbourne – the three teen narrators are compelling. They have had the internet to figure out who they are; unlike many teen coming-of-age novels, they are not on a journey of self-discovery, but of survival.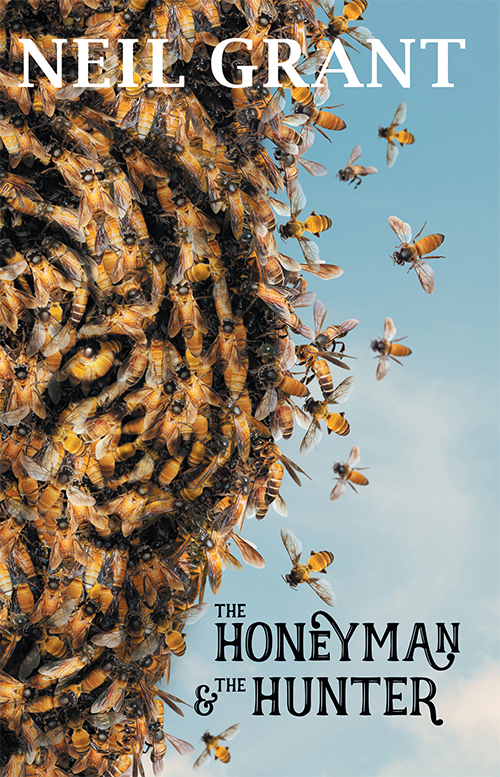 Far from the post-apocalyptic nightmare of Evans's novel, Neil Grant's The Honeyman and the Hunter (Allen & Unwin, $19.99 pb, 288 pp, 9781760631871) tells the story of sixteen-year-old Rudra Solace as he struggles to negotiate his Indian and Australian heritage. Born in the small beach town of Patonga on the central coast of New South Wales, Rudra is shaken out of the rhythm of everyday life by the unexpected arrival of his Indian grandmother, Didima. Filling her grandson's head with Sundarbans folklore about the Dokkhin Rai and the mawalis (honeymen), Didima eventually persuades Rudra to flee from his home in Patonga to India on a quest of self-discovery.
The Honeyman and the Hunter is Grant's fourth Young Adult novel with Allen & Unwin. Chiefly a coming-of-age story, it also explores questions of belonging, dispossession, climate change, domestic violence, and racism. Many Australian readers, especially those who grew up on the New South Wales coast, will be familiar with stock characters like surfer boy Maggs and his rival bully Judge Dredd. With dreadlocks and the Southern Cross tattooed on his shoulder in memory of the 2005 Cronulla riots, Judge eggs Maggs and Rudra on with racist insults.
When moving away from predictable characters like Maggs and Judge, the third-person narration risks distancing some readers from the main characters. This is especially the case for Rudra's mother, Nayna. Once an ambitious young scientist who fled her homeland to escape an arranged marriage, she has sacrificed her career only to marry a racist and abusive fisherman. Why is Nayna still married to this man? Although Grant occasionally journeys into Nayna's past, many questions about her marriage are left unanswered. Most troubling of all, after accompanying Rudra to India, Nayna returns dutifully to married life, giving readers a bleak picture of women's ability to subvert traditional power roles.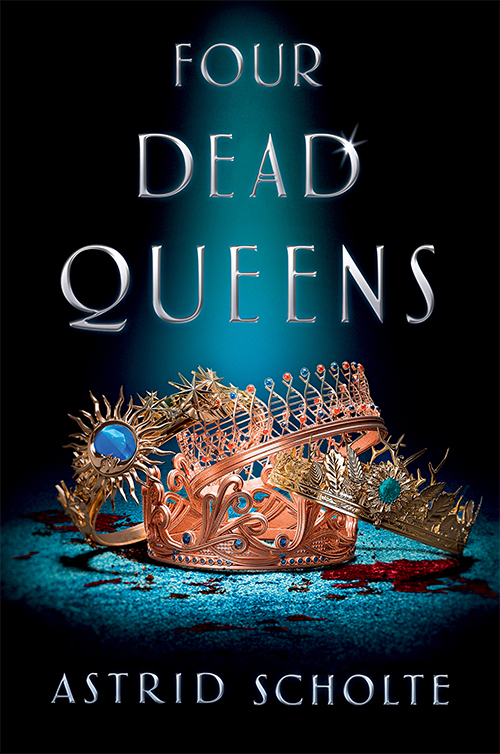 We get a very different representation of women in Astrid Scholte's first fantasy novel, Four Dead Queens (Allen & Unwin, $19.99 pb, 432 pp, 9781760685027). Not unlike Veronica Roth's factions in Divergent, Quadara is comprised of four distinct cultural districts. Each quadrant has its own queen, but they all rule from the same court. The novel alternates between the perspective of these four powerful women and seventeen-year-old 'dipper thief' Keralie Corrington, who, after stealing a secret message from the palace, becomes embroiled in a mission to solve the queens' brutal murders.
With its thieving, mystery, and romance, Four Dead Queens is ideally placed to explore the complex and often contradictory nature of human morality. Somewhat surprisingly, Scholte is reluctant to consider the moral ambiguity of her characters and exaggerates the virtue of her heroine, Kera. Even though the young thief is responsible for innumerable crimes, she is generally portrayed as a victim who would do 'anything to keep' people 'in the light'. She even finds love with an honest man. As Judith Plant noted in her review, 'the book has a very Disney-esque feel' to it, embracing many of the familiar tropes of the fantasy genre. No doubt this is exactly what appealed to Scholte's publishers: fantasy is not every reader's kettle of fish, but plenty of avid young fantasy readers will find themselves at home in the mystery and romance of Four Dead Queens.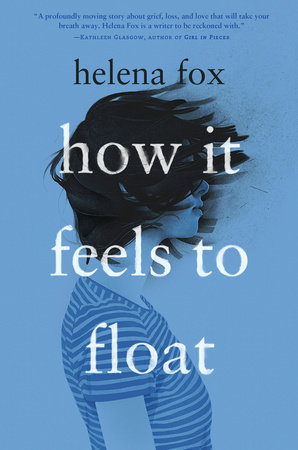 Last of all, Helena Fox's début novel, How It Feels to Float (Pan Macmillan, $17.99 pb, 384 pp, 9781760783303), heralds the arrival of a talented new voice on the Australian literary scene. The story is told from the perspective of sixteen-year-old Elizabeth Martin Grey (also known as Biz) who is floating through life following the death of her father. After a near-death experience at a Wollongong beach and the departure of her lifelong friend Grace, Biz's world slowly begins to unravel around her. Feeling herself 'floating' away, she clings to the whispers of the ocean and her polaroid photographs. 'The photos are talking to me, whispering in my bag'. No one else can hear them '[s]o I guess the stories are just mine?' Eventually, as Biz admits in unspoken words to her mum, the stories become suffocating: 'I couldn't breathe, Mum. I couldn't breathe because my skin was crawling with stories. Just imagine you had bugs under your skin, Mum, just picture that, actually crawling with words I couldn't get out.'
Fox, in passages like these, finds words and phrases that give feeling to the frightening loneliness that often accompanies mental illness. Elsewhere, she grapples with the anguish of Biz's mum as she struggles to support her daughter. It's hard, she admits, 'to love someone who lives outside your body, and whose life you can't control. You can't hold anything still. You can't be sure anything will be okay.' A gut-wrenchingly beautiful portrait of grief and mental illness, How It Feels to Float is a tribute to the unconditional love between mother and daughter, as well as the power of new rather than old friendships.
While there is no denying that these four new books are very different works of Young Adult fiction, they all acquaint readers with marginalised voices and cultures. As the authors suggest in their stories, a 'normal' teen experience is the stuff of fairy tales. Life is complicated and full of contradictions on the east coast as much as anywhere else.