Soar: A life freed by dance by David McAllister with Amanda Dunn
Thames & Hudson, $39.99 hb, 247 pp
Memoir
The ballet boy
A candid memoir from David McAllister
David McAllister, known affectionately as 'Daisy' to his fellow dancers, completed this memoir just as Covid-19 put paid to the exciting program he had devised for his final year as artistic director of the Australian Ballet. In spite of the cancelled world premières, McAllister makes no complaint about what must surely have been a disappointing finale to a stellar career, but he remains upbeat, turning his hand to modest 'Dancing with David' videos, alongside the company's filmed performances and the Bodytorque.Digital program.
McAllister is retiring from the Australian Ballet after forty years, twenty of them as artistic director. He is the longest-serving AD in the company's history, an indication of his competence, vision, popularity, and determination. He attributes some of his success to luck, as well as to the mentorship of luminaries in the world of ballet, but he admits that a competitive nature drove him to prove the naysayers wrong. What would have stopped many of us in our tracks added fuel to McAllister's passion for dance.
Continue reading for only $2.50 per week. Subscribe and gain full access to Australian Book Review. Already a subscriber? Sign in. If you need assistance, feel free to contact us.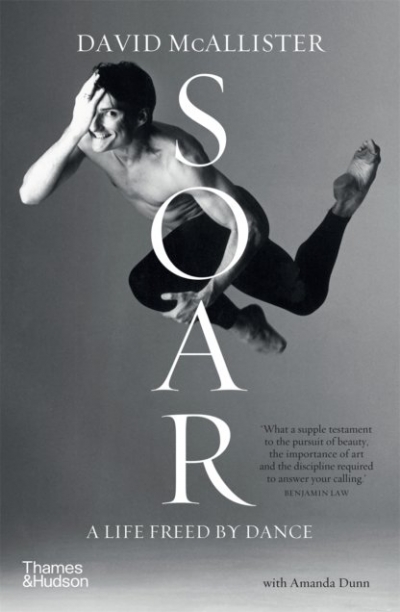 Soar: A life freed by dance
by David McAllister with Amanda Dunn
Thames & Hudson, $39.99 hb, 247 pp