True to the Land: A history of food in Australia by Paul van Reyk
Reaktion Books, $49.99 hb, 286 pp
Food
Lambchopdom
Paul van Reyk on Australian foodways
'The past only comes into being from the vantage point of the future,' the novelist Michelle de Kretser told an interviewer recently. History is written in a present that is inexorably moving forward, while historians explore as far back as their interests take them. All the while they are backstitching, a step forward, a half step back. Post hoc ergo propter hoc?
Paul van Reyk begins his story of Australian foodways some 50,000 years ago, and leaves us in 2020 amid serious concerns about climate change, drought, and the threat of bushfires (to all of which he pays full attention). Land, climate, and distance have profound impacts on what we eat and how much it costs.
Continue reading for only $2.50 per week. Subscribe and gain full access to Australian Book Review. Already a subscriber? Sign in. If you need assistance, feel free to contact us.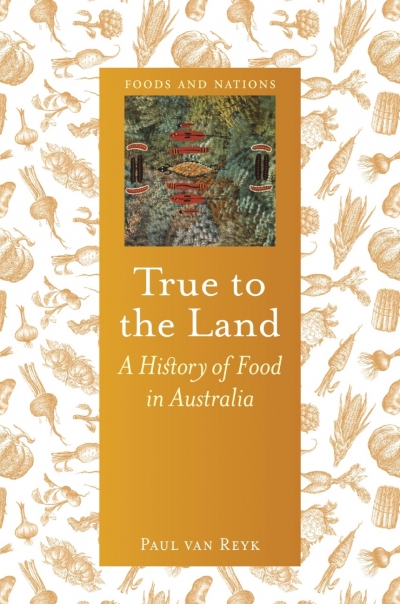 True to the Land: A history of food in Australia
by Paul van Reyk
Reaktion Books, $49.99 hb, 286 pp