Poetry
No time limits
Three new poetry collections
Good poetry uncovers the secret in the manifest, and the manifest in the secret. Three new collections throw this paradox into vibrant, unsettling relief. Each book deserves a broad readership. Each beats back the lethargic thinking that has invaded society under the cover of the pandemic.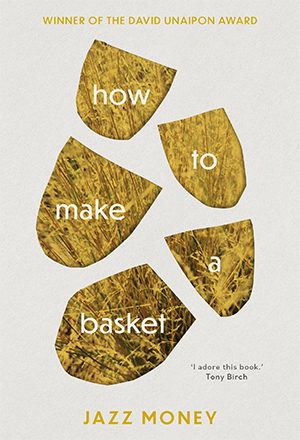 How to Make A Basket by Jazz Money

University of Queensland Press, $24.99 pb, 136 pp
Two poems in Jazz Money's David Unaipon Award-winning How to Make a Basket crystallise the poet's mission, and challenge. 'If I write a poem' begins: 'if I write a poem / it's for the pen / banned from my grandmother's hands'. More than a book, How to Make a Basket is a reclamation. Numerous poems trace an arc from pre-colonial idyll to 'sickness', and on to resilience, growth. Yet for an Indigenous person 'raised off Country', the culture to be reclaimed proves innate and distant, 'a song that boils in my chest / in my soul / that no one has taught me the words to / yet'. Occasionally, that song grows audible: 'when i break through the confines of english / i'm free / all the best things i write / are straining at the edges / of the coloniser's language' ('ngargan'). Like too many, Money must pass through the tainted language she knows to reach the ideal language of which she knows only fragments. In a tragic way, this resembles the double bind of the poet.
Continue reading for only $2.50 per week. Subscribe and gain full access to Australian Book Review. Already a subscriber? Sign in. If you need assistance, feel free to contact us.