Radicals: Remembering the Sixties by Meredith Burgmann and Nadia Wheatley
NewSouth, $39.99 pb, 414 pp
History
Aha!
Personal epiphanies from the 1960s
Studying at the University of Sydney in the late 1960s, Meredith Burgmann and Nadia Wheatley were both living in Women's College. Burgmann recalls:
Very late one night when I was sitting in my room, struggling with John Donne … I heard a clump clump clump coming along the corridor. Opening my door, I discovered Nadia – wearing a red flannel nightie and gumboots – on her nightly mission to salvage the last of the toast from the kitchenette … our friendship was forged over our protest activity and ensuing arrests.
Continue reading for only $2.50 per week. Subscribe and gain full access to Australian Book Review. Already a subscriber? Sign in. If you need assistance, feel free to contact us.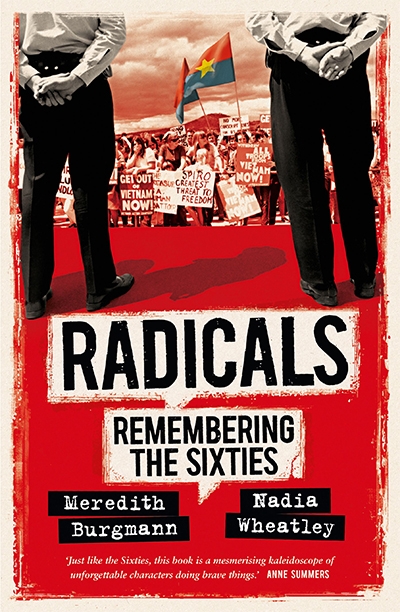 Radicals: Remembering the Sixties
by Meredith Burgmann and Nadia Wheatley
NewSouth, $39.99 pb, 414 pp