Celestial Tapestry: The warp and weft of art and mathematics by Nicholas Mee
Oxford University Press, £16.99 hb, 336 pp
Science and Technology
Chaucer's augrim
Exploring patterned realms in art and mathematics
Celestial Tapestry is a gem, indeed, a trove of gems: lavishly illustrated cameos from the science and history of art and mathematics, woven into a narrative about pattern and symmetry. We humans have an innate appreciation of symmetry, judging from 5,000 years of art, architecture, mathematics, and mythical and religious symbolism. After all, symmetry is all around us – in the shapes of our bodies, snowflakes, and seashells, and in the fractal-like branching of twigs and blood vessels. In its abstract, mathematical form, symmetry even underlies our modern theories of fundamental physics.
Nicholas Mee is the perfect guide for a journey into this patterned realm. A physicist and popular science writer with his own educational software company, he is interested in the links between science and art. These latter skills are well displayed in many of the illustrations in Celestial Tapestry, but Mee offers an additional treat: an insight into the secret of computer-generated imagery (CGI). For these gorgeous pictures are just arrays of numbers to a computer – and numbers, along with the strange geometries of curves and shapes, are central to this story.
Continue reading for only $2.50 per week. Subscribe and gain full access to Australian Book Review. Already a subscriber? Sign in. If you need assistance, feel free to contact us.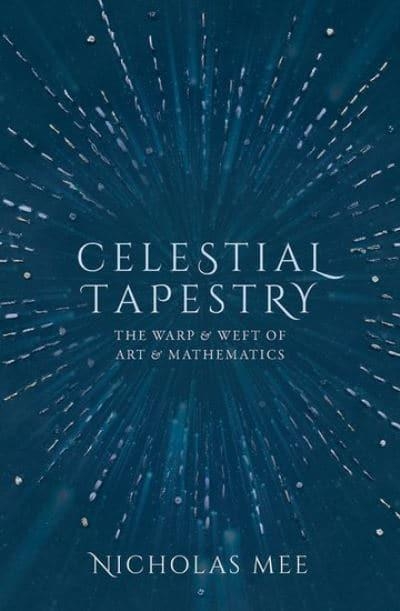 Celestial Tapestry: The warp and weft of art and mathematics
by Nicholas Mee
Oxford University Press, £16.99 hb, 336 pp