There Are Places in the World Where Rules Are Less Important Than Kindness by Carlo Rovelli, translated by Erica Segre and Simon Carnell
Allen Lane, $35 hb, 230 pp
Science and Technology
Rovelli's tasting plate
Exploring the double helix of science and culture
In a recent interview, Italian physicist Carlo Rovelli confessed that the book he would most like to be remembered for is The Order of Time (2018), a work in which time, as it is commonly understood, 'melts [like a snowflake] between your fingers and vanishes'. The Order of Time, Rovelli admits, only pretends to be about physics. Ultimately, it's a book about the meaning of life and the complexity of being human.
Rovelli has never shied away from acknowledging, even revelling in, the philosophical questions and unanswered mysteries that continue to emerge at the cutting edge of science. As he writes in There Are Places in the World Where Rules Are Less Important Than Kindness, 'a science that closes its ears to philosophy fades into superficiality; a philosophy that pays no attention to the scientific knowledge of its time is obtuse and sterile'.
Continue reading for only $2.50 per week. Subscribe and gain full access to Australian Book Review. Already a subscriber? Sign in. If you need assistance, feel free to contact us.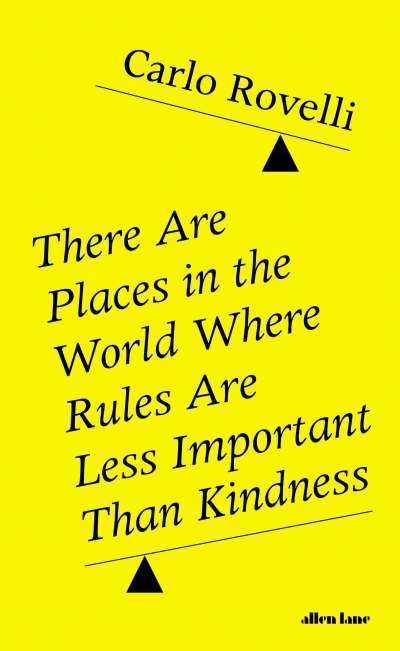 There Are Places in the World Where Rules Are Less Important Than Kindness
by Carlo Rovelli, translated by Erica Segre and Simon Carnell
Allen Lane, $35 hb, 230 pp