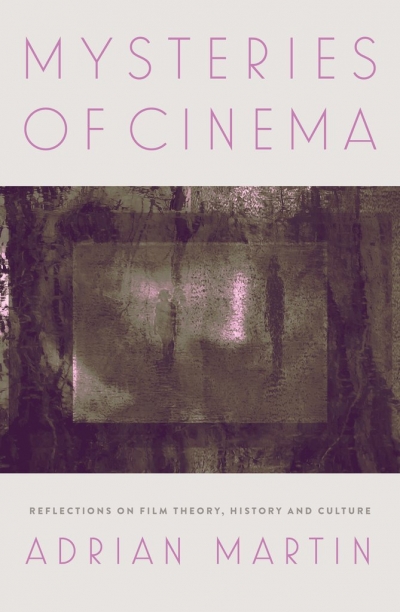 Mysteries of Cinema: Reflections on film theory, history and culture
by Adrian Martin
UWA Publishing, $29.99 pb, 432 pp
Film
Mysteries of Cinema: Reflections on film theory, history and culture
by Adrian Martin
Adrian Martin's Mysteries of Cinema is, above all, an impassioned love letter to film, a written record of a life defined and driven by the pleasures, ambiguities, and indeed mysteries inherent in what André Bazin, co-founder of Cahiers du Cinéma, called the 'seventh art'. In the author's own words, the book 'covers 34 years of a writing life'. It charts both his ephemeral and enduring fixations and obsessions, many of which converge on cinema, film form, the role of the critic, pockets of film culture, and the psychological, emotional, and intellectual responses that cinema elicits. Mirroring much of Martin's oeuvre, Mysteries of Cinema is not easily classifiable; it cuts across different strands of film theory and thought by employing 'a mode of synthetic film analysis attuned to … the mysteries of cinema'. Martin's devotees will devour Mysteries of Cinema, savouring its details, imagery, and linguistic flourishes. At more than 430 pages in length, it might prove a formidable undertaking for the more casual reader.
---
Already a subscriber?
Sign in
to continue reading. If you need assistance, feel free to
contact us
.