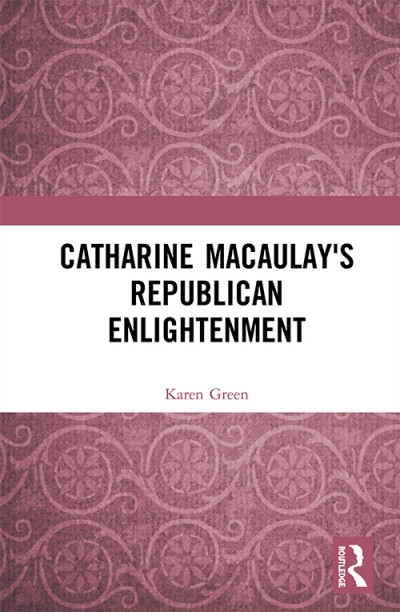 Catharine Macaulay's Republican Enlightenment
by Karen Green
Routledge, $252 hb, 266 pp
Philosophy
Catharine Macaulay's Republican Enlightenment
by Karen Green
Catharine Macaulay (1731–91), a celebrated historian in England, was acquainted with leading political figures and intellectuals in Britain, America, and France. American revolutionaries were influenced by her republican principles, and the feminist pioneer Mary Wollstonecraft was inspired by her views. Today she is a largely forgotten figure, at most a footnote in histories of the period and not regarded as significant enough to be included in the Enlightenment pantheon among the luminaries she supported or criticised. Melbourne philosopher Karen Green claims that the neglect of Macaulay is not only an injustice to a historian and philosopher whose works deserve attention. She regards her as an important advocate of a form of Enlightenment thought that cannot be reduced to an apology for the possessive individualism of capitalist society.
---
To continue reading,
subscribe
to
ABR
for as little as $10.Already a subscriber?
Sign in
to continue reading. If you need assistance, feel free to
contact us
.