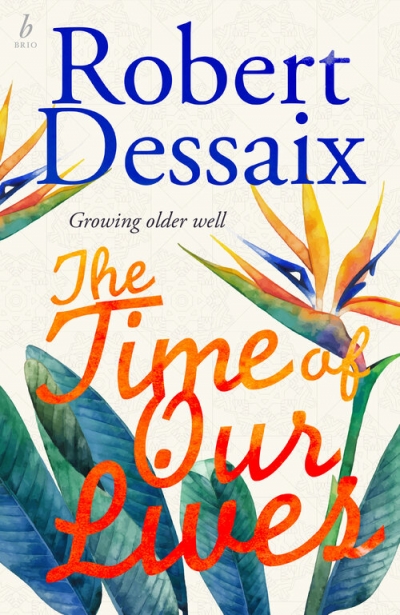 The Time of Our Lives: Growing older well
by Robert Dessaix
Brio Books, $32.99 hb, 256 pp
Memoir
The Time of Our Lives: Growing older well
by Robert Dessaix
In the garden of a hotel twenty minutes from Yogyakarta, a group of hopeful, middle-aged Westerners gyrate anxiously to the strains of LaBelle's greatest hit. Unlike their young Balinese instructor, they are fighting a losing battle. Why bother? Robert Dessaix wonders. Next morning, his travelling companion answers in her husky smoker's growl, 'It's death they're afraid of – or at least dying.'
Do we most fear negation or the 'broken hips, the strokes … the dementia and painful feet' – the debilitating pain of ageing? Dessaix's search for answers takes the reader on an eclectic journey through Western and Eastern literature, art, and thought, from Epicurus to the Japanese concept of yutori – 'having the time and space – and even the resource – to do, with a sense of ease, whatever it is you'd like to do'; from Borobudur to Tasmania; from Dante's concept of hell to absurd contemporary visions of paradise; from Leo Tolstoy and André Gide to Diana Athill and Eva Hoffmann. In between, Bette Davis quips 'old age is certainly no place for sissies', and Dessaix's delightful cast of Virgilian guides impart skerricks of their hard-won wisdom. Hungarian Sarah, 'looking more and more like Maggie Smith'; Katharina, 'gaunt but full of life'; Gide's granddaughter Sophie Lambert: all these glorious, elderly women, whose gusto for living remains undiminished by shrivelling prospects, seem to have achieved contentment, 'blander than happiness but more reliable'.
---
Already a subscriber?
Sign in
to continue reading. If you need assistance, feel free to
contact us
.