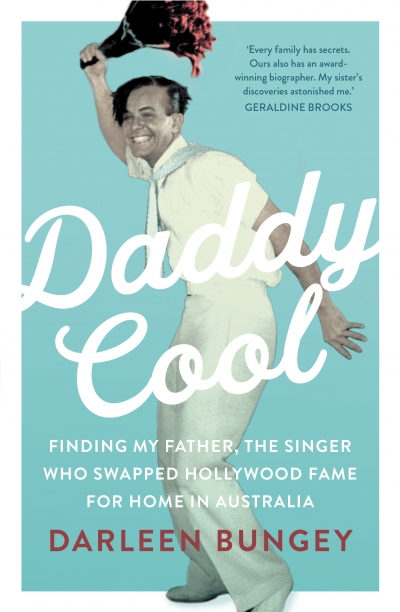 Daddy Cool: Finding my father, the singer who swapped Hollywood fame for home in Australia
by Darleen Bungey
Allen & Unwin, $32.99 pb, 231 pp
Memoir
Daddy Cool: Finding my father, the singer who swapped Hollywood fame for home in Australia
by Darleen Bungey
'"I must remember accurately," I told myself, "remember everything accurately so that when he is gone I can re-create the father who created me."' This is Philip Roth exhorting himself while witnessing his declining father bathe in Patrimony: A true story (1991), a memoir that opens when Herman Roth is diagnosed with a brain tumour. The book, tender but also brutal, slips between the present and the past. Philip Roth, after all, is the writer. The matter of accuracy feels particularly perilous when the subject is the writer's parent, if the intention is not to write a hagiography. It takes a particular kind of courage to countenance a parent's failings when not motivated by revenge.
---
Already a subscriber?
Sign in
to continue reading. If you need assistance, feel free to
contact us
.