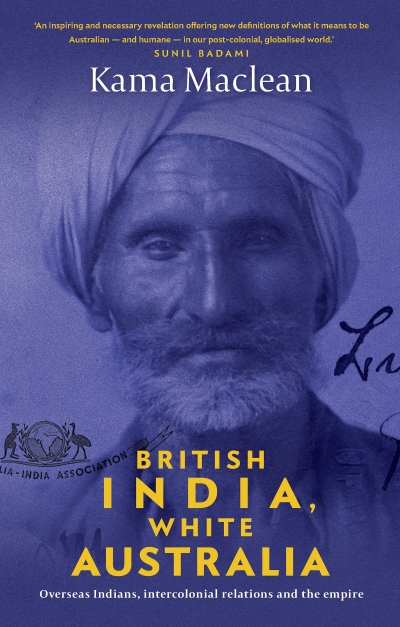 British India, White Australia: Overseas Indians, intercolonial relations and the Empire
by Kama Maclean
UNSW Press, $39.99 pb, 332 pp
India
British India, White Australia: Overseas Indians, intercolonial relations and the Empire
by Kama Maclean
Australian Sikhs delivering free meals to fellow citizens in need has been a heart-warming news story against a backdrop of doom and gloom this year as bushfires then the coronavirus laid waste to life as we know it. Public housing tenants in lockdown, international students stranded without support, and bush-dwellers who lost everything in the fires are among those who benefited from their kindness and competence.
If only the Indian – often Sikh – hawkers who merchandised essential goods by horse and cart to isolated settlers in late colonial and early-Federation Australia could have lived to see the day. The federal 'White Australia' policy (1901–73), along with a further layer of discriminatory state laws, variously denied them and their compatriots the right to citizenship and the vote, to family reunion, and to work in all but a narrow range of jobs.
---
To continue reading,
subscribe
to
ABR
for as little as $10.Already a subscriber?
Sign in
to continue reading. If you need assistance, feel free to
contact us
.