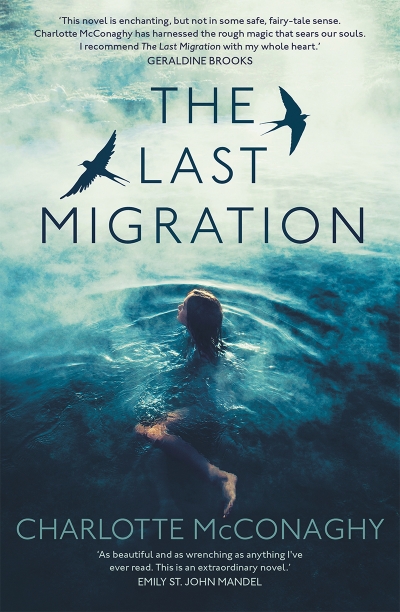 The Last Migration
by Charlotte McConaghy
Hamish Hamilton, $32.99 pb, 272 pp
Fiction
The Last Migration
by Charlotte McConaghy
Towards the end of his Pulitzer Prize-winning novel The Overstory (2018), Richard Powers attempts to articulate why literature, or more precisely the novel, has struggled to encompass climate change: 'To be human is to confuse a satisfying story with a meaningful one, and to mistake life for something huge with two legs. No: life is mobilized on a vastly larger scale, and the world is failing precisely because no novel can make the contest for the world seem as compelling as the struggles between a few lost people.'
As with climate change, it is the human side of this equation, according to Powers, that is the true variable; literature, to quote Katy Waldman, 'has always been a humanist endeavour … intrinsically and helplessly affirm[ing] the values of the species'. In other words, storytelling – like our carbon emissions – will shift only insofar as our species does. This is an apt framework through which to view Charlotte McConaghy's literary début (she has written a number of Young Adult fantasy novels), a novel torn between the struggles of a few individuals and the larger, ineffable backdrop of climate change and disastrous species loss.
---
Already a subscriber?
Sign in
to continue reading. If you need assistance, feel free to
contact us
.