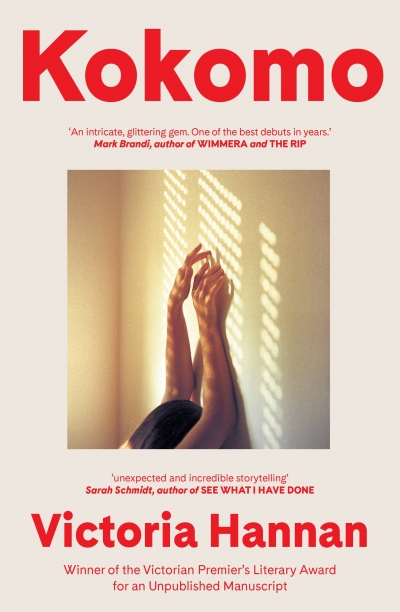 Kokomo
by Victoria Hannan
Hachette, $29.99 pb, 299 pp
Fiction
Kokomo
by Victoria Hannan
Kokomo has a startling beginning. 'Mina knew in that moment what love is,' goes the first sentence. She is looking at Jack's penis, which is compared to a soldier, a ballerina, a lighthouse, and a cooee. It is also the nicest penis she has ever seen.
This is writing that trembles on the edge of silliness but is saved by irony. The astute reader knows pretty well straightaway that this is not love and that Jack is a bastard. It takes Mina many pages, however, to find this out. Meanwhile, she is saved by a bell, or rather, a vibrating phone. She is being summoned back across half the world to Melbourne because her mother, Elaine, has left the house for the first time in twelve years.

To continue reading, sign in or subscribe to ABR.Subscriptions start from as little as $10 per month. If you need assistance, feel free to contact us.