Geoff Page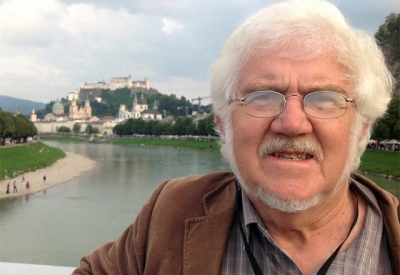 Public oratory and prose fiction both need a significant degree of rhythm, but for almost all poetry (including free verse) rhythm is indispensable. Both genres use the 'sound effects' of assonance, alliteration, etc., but verbal music is more important to poetry than to prose.
...
(read more)
No name or rank supplied
We're looking down the barrel of
a.303 Lee Enfield,
standard issue through until
the early 1960s.
The others in the firing squad
have all been cropped away, it seems.
He is an officer, we think –
that small, smart cap betrays him.
His hair's well-trimmed and business-like;
he seems somehow unduly clea ...
Patriotism
'... the last refuge of a scoundrel'.
Samuel Johnson
But here and there a whisk of it
does no essential harm:
an accidental win or t ...