Andy Kissane

Andy Kissane and Belle Ling are the joint winners of the 2019 Peter Porter Poetry Prize, worth a total of $8,500. The winners were named at a ceremony at fortyfivedownstairs in Melbourne on March 18.
Andy Kissane's winning poem is titled '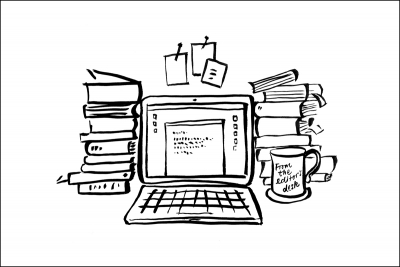 ABR News: Felicity Plunkett named the ABR Patrons' Fellow 2019; a new poem by Behrouz Boochani; the Peter Porter Poetry Prize shortlist announced; the Melbourne Writers' Festival moves; Calibres galore; the 2019 Stella Prize shortlist announced; the Melbourne University Publishing furore; and more ...

...

(read more)
'Dancing with Stephen Hawking' by John Foulcher; 'The Mirror Hurlers' by Ross Gillett; '63 Temple Street, Mong Kok' by Belle Ling; 'Searching the Dead' by Andy Kissane; 'Raven' by Mark Tredinnick.
...
(read more)
Three bluetongues reside in our steep bush garden
of sandstone ledges and the stumps of fallen trees.
One is content to doze under a rock while around her
everyone chatters; one lost the pointy end of its tail
...
(read more)