Alison Evans
Margaret Robson Kett
Tuesday, 26 May 2020
This month's survey features three bewitching novels from authors intent on transporting younger readers to other worlds. In Alison Croggon's latest fantasy novel, The Threads of Magic (Walker Books, $19.95 pb, 380 pp), Pip and his sister El are living in a poor but snug apartment in the city of Clarel, bequeathed to them by Missus Pledge. Pip, always on the lookout for opportunities, scoops up a silver box from the sidelines during a street brawl. The opening of this box burdens Pip with an ancient and grisly relic: the shrivelled black heart of a child.
...
(read more)
Emily Gallagher
Thursday, 23 May 2019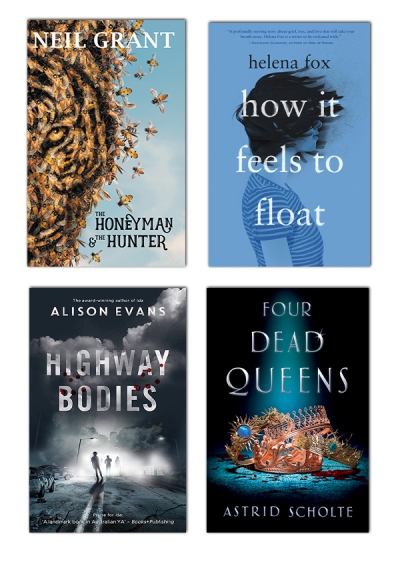 On 20 August 2018 the ABC aired a 'special literary edition' of Q&A during the Melbourne Writers Festival. It had a stellar line-up: John Marsden, Maxine Beneba Clarke, Sofie Laguna, Michael Mohammed Ahmad, and Trent Dalton. Viewers must have been optimistic. Were Q&A's producers indulging in a long hour ...
...
(read more)