Aboriginal Artists
Sarah Maddison and Dale Wandin
Monday, 22 July 2019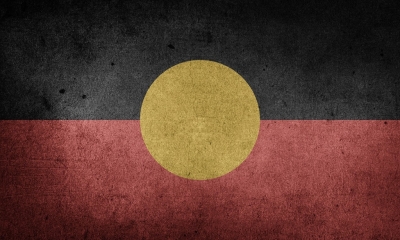 Australia remains alone among the settler colonies for its lack of treaties with First Nations. This is despite the fact that Aboriginal and Torres Strait Islander peoples in Australia have been calling for a treaty for decades – since at least the 1970s and then more forcefully during the Treaty '88 Campaign ...
...
(read more)
Kate Hennessy
Friday, 19 June 2015
Opposite the outdoor basketball court, the Karungkarni Arts Centre is selling dot paintings by Gurindji woman Biddy Wavehill. Later at the riverside acoustic stage, Peter Garrett steps unexpectedly from the long grass to sing 'From Little Things Big Things Grow' with Paul Kelly – a song about the Wave Hill walk-offs in the 1960s lead by Gurindji man Vinc ...
Tim Bonyhady & Melinda Hinkson
Friday, 24 April 2015
Many good books are published about Australian art, but few change the way we see and understand it. When Andrew Sayers' ​Aboriginal Artists of the Nineteenth Century appeared in August 1994, it immediately did that, as the critic Bruce James was quick to recognise